Senior decision-makers come together to connect around strategies and business trends affecting utilities.
Post
Small Businesses Urge Congress, DOE to Support Energy Innovation
Program Manager
Clean Energy Business Network
Andy Barnes is the Program Manager for the Clean Energy Business Network, which works to advance the clean energy economy through policy, public education, and business support for small- and...
Member since 2018
2 items added with 14,139 views
Mar 27, 2020

Mar 24, 2020 3:21 am GMT

1916 views
This item is part of the Innovations in Power - Spring 2020 SPECIAL ISSUE, click here for more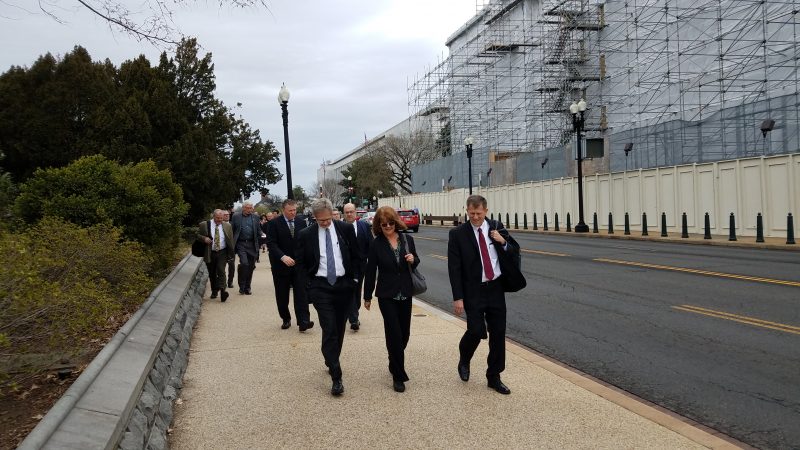 Business leaders traverse Capitol Hill to highlight the impact of DOE funding back home.  
Nearly thirty small business leaders from the Clean Energy Business Network (CEBN)—a group of 3,500 business leaders in all 50 states working in every part of the clean energy economy—visited Washington in early March 2020 to highlight their energy innovations. All of these companies have developed innovative energy technologies with support from the Department of Energy. This was the second successive year CEBN has organized a fly-in during the federal appropriations cycle, and this year's event included double the number of participants compared to last year's.
Andy Barnes
Discussions
Thank Andy for the Post!
Energy Central contributors share their experience and insights for the benefit of other Members (like you). Please show them your appreciation by leaving a comment, 'liking' this post, or following this Member.
More posts from this member
Related Special Issue Content
Innovations in Power - Spring 2020 SPECIAL ISSUE
Get Published - Build a Following
The Energy Central Power Industry Network is based on one core idea - power industry professionals helping each other and advancing the industry by sharing and learning from each other.
If you have an experience or insight to share or have learned something from a conference or seminar, your peers and colleagues on Energy Central want to hear about it. It's also easy to share a link to an article you've liked or an industry resource that you think would be helpful.
Your access to Member Features is limited.