The mission of this group is to bring together utility professionals in the power industry who are in the thick of the digital utility transformation. 
Post
Artificial Intelligence Aiding the Energy Transition
image credit: Vox
The world of artificial intelligence, or AI, moves at such breakneck speed that sometimes it's hard to keep up with the latest breakthroughs and deployments. A similarly fast moving industry is decarbonizing the energy sector, as new technologies for clean energy, new strategies for grid enhancements, and new market and policy developments can make taking just a week off from keeping up with the news feel like a few months!
So, what do you get when you combine artificial intelligence and the energy transition? Well, you get quite a whirlwind of news stories and exciting developments! A number of articles have been published this month that have examined this intersection of AI and the energy transition. I'll stop wasting your time with an intro because by the time I finish this sentence I bet there's already a new development at this nexus that I've missed:
Emerging AI Breakthroughs Revolutionizing the Energy Industry
This interesting piece highlighted four key ways in which the utility sector is being driven to change by the capabilities of AI, and unsurprisingly I would connect three of those directly to aspects of the energy transition:
Smart grids, according to the article, are an obvious way in which AI and energy intersect. As more energy sources are spread out throughout the grid, as well as DER capabilities and negawatt functionalities like demand response and energy efficiency, AI is a critical part of the smart grid system that is operating these increasingly complex systems. Artificial intelligence can instantly analyze these unimaginably large data sets to bring stability to the grid that's getting clean energy from new sources, tons of information where it was not available before, and responding to events autonomously.

Back at utility headquarters, the ability of AI to analyze energy consumption trends in aggregate offers the ability for innovative utilities to find the optimal way to match supply with demand using not just fossil generation, but also variable generation when available, energy behavior nudges to customers, and more. This data analysis even allows better weather predictions that inform both expected supply and demand.

Energy storage, lastly, is a critical area where AI can help in making them more efficient by again anticipating the perfect moment to fill up and the most efficient and gridmaximizing time to deploy.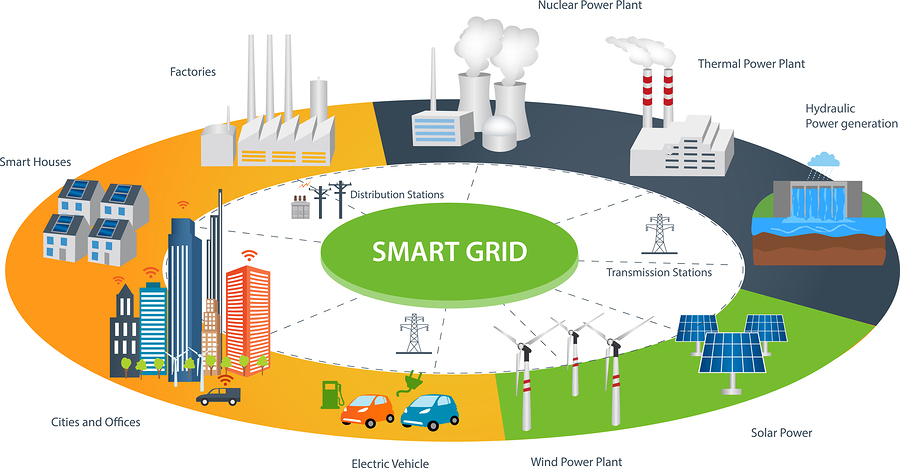 Machine Learning vs. Climate Change: AI for the Greener Good
A fascinating and more in depth piece in how AI can directly be a tool to fight climate change, the author here expands on some additional ways in which artificial intelligence make a positive impact. In addition to the grid balancing act that machine learning could do way better than the centralized utilities of yesterday were capable, AI can also help patrol utilities for compliance with emission reduction mandates. The Paris Agreement, it notes, is based on voluntary reporting, but AI can tap into satellite data that would allow for independent CO2 measurement to take place at a national level or down to power plant level. The ability of AI to add accountability to such measures is as important as agreeing to those measures in the first place. Lastly, this article highlights that modeling of any kind is built on the back of machine learning and AI. Whether climate models, energy mix models, or models of how given energy policy will affect actual results from the utility sector, artificial intelligence is again critical to adding a degree of insight into what the best and most effective actions would be.
Can AI solve renewable energy's problems/ India may show the way
This last article, which came out a few weeks ago, goes from the theoretical to the tangible areas where AI is making an energy transition possible today. Because India as a nation is so critical to international climate progress and the success of the renewable energy sector in India is so critical, optimizing where and what type of renewables are installed is so important. Similarly, the grid that the energy sources attach to must be smart, flexible, and responsive to make the most out of those renewable energy investments.
The country's energy plan calls for coal-fired power to drop to 32.1% of the total capacity by 2029-30, while wind should increase to 16.8% and solar to 36.1%.

While coal, and to a lesser extent nuclear, will still provide some baseload electricity generation in India, the plan is really for renewables plus storage to take over the lion's share of powering the economy, and to do so on a scale unmatched elsewhere in the world.

AI providers such as Google's DeepMind claim they can improve the efficiency of renewable energy, with DeepMind citing a 20% improvement by using predictive algorithms at wind farms.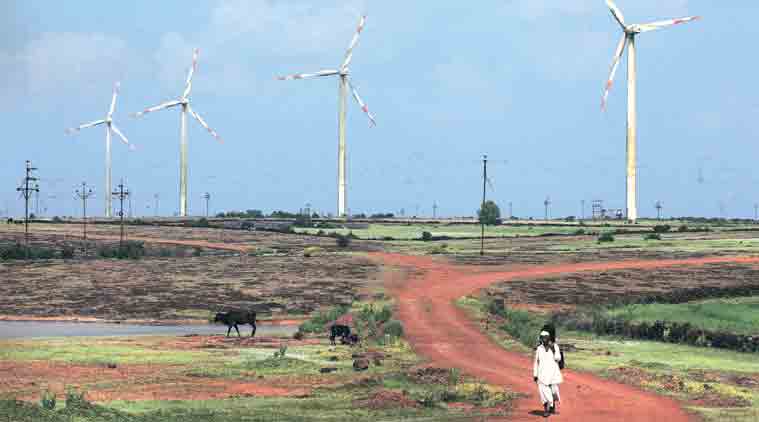 Matt Chester
Discussions
No discussions yet. Start a discussion below.
Get Published - Build a Following
The Energy Central Power Industry Network® is based on one core idea - power industry professionals helping each other and advancing the industry by sharing and learning from each other.
If you have an experience or insight to share or have learned something from a conference or seminar, your peers and colleagues on Energy Central want to hear about it. It's also easy to share a link to an article you've liked or an industry resource that you think would be helpful.