In partnership with PLMA, this group is for practitioners from energy utilities, solution providers, and trade allies to share load management expertise and explore innovative approaches to program delivery, pricing constructs, and technology adoption.
Post
The Key to Demand Response? Proper Customer Engagement
image credit: Northwest Power and Conservation Center
If the past decade was one to be remembered for increasing renewable energy sources and advances in related technologies across the utility sector, it's reasonable to think that the next decade will be one remembered for customers grabbing a greater hold on their own energy systems. Through on-site solar, household energy storage, and smart technology, the customer will soon no longer be just a customer, but rather closer to a partner.
One key area expected to grow immensely in the coming years that's giving customers power is in demand response (DR) programs. As explained by the U.S. Department of Energy:
Demand response provides an opportunity for consumers to play a significant role in the operation of the electric grid by reducing or shifting their electricity usage during peak periods in response to time-based rates or other forms of financial incentives. Demand response programs are being used by some electric system planners and operators as resource options for balancing supply and demand. Such programs can lower the cost of electricity in wholesale markets, and in turn, lead to lower retail rates.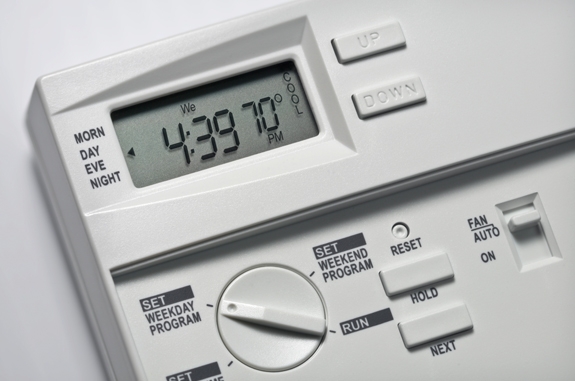 At this point, the idea behind demand response has been established and is generally seen as attractive both to provider and recipient of energy. So as utilities continue to prioritize demand response as a strategy moving forward, the conversation is moving away from whether or not DR should be offered, but rather the best way to extract value for stakeholders in these programs.
It may seem obvious to say, but still seems worth saying: The most valuable tool to unlocking demand response's potential is in proper and effective customer engagement. DR programs are a prime example of how technology is just one part of implementing effective strategy, but the behavioral part is just as crucial. Customers can all have smart meters, they can all receive incentives to curb power use during times of peak demand, but if proper channels are not utilized to get them to actually engage in the desired behaviors then the technology means nothing in the end.
One segment of customer that's not being properly tapped into, according to a Navigant Research report, is the small to mid-sized business customer segment. While a California study finds these customers account for 78% of customers, they total to reach only about one-third of energy savings achieved through DR programs. "There are too many of them for utilities to have dedicated account managers, they typically do not have staff resources focused on energy issues, and mass marketing does not easily penetrate their conscience." So as DR continues to play a larger role in the future of utilities, companies must look at their entire customer base and identify the opportunities to engage customers who have not been as traditionally wrapped up in these programs.
Luckily for utilities, these opportunities are coming along at a time when the greatest possible tool is also growing: data. As Tom Martin wrote here on Energy Central this past January, utilities need to engage directly with their customers in a targeted fashion, and the way to do that is through a data-driven approach. "Utilities are recognizing the inefficiencies of allowing their vast amounts of customer data go under-utilized. Marketing new products to customers is expensive, and it becomes twice as expensive when, for example, a new Demand Response (DR) or Energy Efficiency (EE) product – one meant to alleviate some grid constraint – doesn't deliver the expected result."
A last point about how to help customer engagement in DR get off the ground is that regulations and standards in this field, and smart meters in particular, is still a bit the wild west. As noted in a story out today by GlobalData Energy, government policies have been encouraging the use of smart meters and the implementation of demand response in order to ensure supply and demand line up as desired. If companies are to be able to implement solutions widely, though, standardization is needed. "Development of standards and interoperability protocols is also something that most smart grid-aspiring countries have been actively pursuing."
Matt Chester
Discussions
Get Published - Build a Following
The Energy Central Power Industry Network® is based on one core idea - power industry professionals helping each other and advancing the industry by sharing and learning from each other.
If you have an experience or insight to share or have learned something from a conference or seminar, your peers and colleagues on Energy Central want to hear about it. It's also easy to share a link to an article you've liked or an industry resource that you think would be helpful.