Post
A Holistic Approach to Demand Management for C&I Customers: Interview with Eversource Energy on their PLMA 'Thought Leader' Award - [an Energy Central Power Perspectives™ Interview]
Posted to Energy Central in the Load Management Group
image credit: Michael Goldman
Eversource Energy has taken a comprehensive and holistic approach to active-demand management across its commercial & industrial (C&I) customers, recognizing that different sizes and types of consumers will respond to different demand response strategies. Having found immense success in demonstrating such a comprehensive approach to demand management, Eversource Energy has been recognized by the Peak Load Management Alliance (PLMA) in the 16th PLMA Awards.
Specifically, PLMA has highlighted Eversource's work in the award category of 'Thought Leaders,' which recognizes the impact of projects, outreach campaigns and individual contributions that have the potential to shape the industry's future. Eversource will receive this award at the 39th PLMA Conference from May 13 to May 15, but before that I had the opportunity to discuss this award and the important work that went into it with Michael Goldman, Manager of Energy Efficiency at Eversource.
Matt Chester: You're receiving this award from PLMA for your commercial & industrial active-demand management, specifically for demonstrating how a holistic approach can provide key results. Can you start by explaining why Eversource found demand management, particularly in the C&I sector, to be of such importance? What are the benefits to the grid and to the customer of these programs?
Michael Goldman: Eversource has a long track record of effectively implementing energy efficiency programs, successfully reducing overall energy usage in the region. While overall energy usage has declined, energy usage during peak periods of demand has not declined. These times of peak demand often lead to the development of expensive infrastructure and to the dispatching of expensive and inefficient generation sources. Our goal is to use demand management strategies to have a disproportionately large impact for our customers by lowering emissions and reducing generation and infrastructure costs.
MC: Key to your demand management strategy was the use of a variety of different technologies rather than focusing on just one. Why was this diversification important to your results? And how do you determine how to match the right technology to the right customer?
MG: The overall goal of our demonstration projects was to find a way to reduce regional load during peak times. Our analysis of customer class load shapes showed that the overall peak was really the result of a "pancaking" effect of all the different customer classes.  The absolute peak was driven by all the customer classes and not necessarily dominated by a single type of customer. Diversification was important to our results because it was clear to us that to bring down that overall peak, we needed to find solutions for each customer class.
We picked six technology types/strategies to test in our demonstration projects, understanding that not every technology would be a good fit for each customer. Our thought was that if we could find a more "custom" technology fit for a customer, it would be easier to engage with that customer and bring them into the program. For example, a demand-limiting software and controls system that requires a customer to have a building management system likely isn't a good fit for a small customer. However, that small customer may have a wi-fi thermostat that we could control during peak times.
MC: One of the key indicators of the effectiveness of this program was the ability to reduce the 2018 regional peak by almost 9 MW. Given the excitement and success, how do you see that scaling up within the region? Further, what opportunities do you see to bring this approach to other regions and scale it up nationally?
MG: Going forward, I think we will see these types of demand reduction programs scaling up in the region. There is a very collaborative environment in New England and the utilities that operate in the region are continually sharing best practices and results of demonstration projects with each other. I think we are already seeing proposals in the various New England states that share elements of these demonstration projects and in fact these demonstration projects influenced the subsequent demand management programs we have rolled out.
This type of approach should be applicable in other regions throughout the country as well. Other utilities may want to consider changing the specific types of technologies offered to their customers, but the central idea of offering a more customized customer experience and acknowledgement that there is not a "one size fits all" approach to peak load reduction is replicable nationally. The emergence of software platforms and communication protocols that allow a utility to aggregate all the different resource types is really the enabling factor that makes this approach scalable.
MC: How were these demand management strategies sold to the decision makers at the C&I customers? While the main effort was to bring down peak demand, did these efforts have any commensurate benefits in increasing the efficiency for the customers on average? 
MG: The interesting thing about reducing peak load is that it may or may not reduce overall energy usage but reducing energy usage during those peak times has a beneficial impact, both from a cost and emissions perspective. Depending on the specific customer, a different value proposition may be communicated to that customer. Some customers responded most positively to a sales pitch about resiliency, especially those customers who were interested in battery storage or phase change material. Other customers responded to messaging around increased comfort, bill savings, opportunities to participate in the regional wholesale market, extending the life of equipment, or simply the direct financial incentives paid to the customer from the utility.
MC: The program also notably utilizes open communication protocols interacting with a single dispatch platform. Can you talk about what advantages that brings to the demand-response approach? Are there any challenges that the open protocol introduces?
MG: Open communication protocols are key to offering a diverse set of demand reduction technologies and making that approach scalable. If each device type required a separate and unique integration into the dispatch platform, it would be time and cost prohibitive to offer more than a handful of device types. If a device can receive and respond to instructions via the communication protocol, it may be able to be cost-effectively integrated into a dispatch platform.
There are certainly challenges associated with open communication protocols. Namely, the challenges center around 1) having the industry coalesce around a single or just a handful of protocols, and 2) which use cases you are trying to enable. For an open communication protocol to really have value, there needs to be support for that specific protocol so that there are a wide set of devices that can utilize the protocol. Additionally, some protocols may be very useful for executing certain use cases, like demand response, but less useful for other use cases, like frequency regulation. So, the value of the protocol can depend on what type of operational outcome you are trying to achieve.
MC: The Thought Leader award from PLMA, which this project won, is designated for "individual contributions that have the potential to shape the industry's future." How do you see the results that you've seen thus far being able to be more widely applied by the industry beyond what you've already approved?
MG: What I hope we've started to show with this demonstration project is that you don't need to be tied to a single device or technology type to run a successful peak load reduction program. Our hypothesis going into this demonstration was that you may not be able to have a material impact on system load by just focusing on wi-fi thermostats or storage. However, being able to aggregate all available flexible loads through traditional demand response, wi-fi thermostats, battery storage, ice storage, phase change material, advanced software and controls, and other methods currently available, then you really can make a difference. Engaging customers by offering a solution that works well for them will help get more controllable devices out into the field. The emergence of dispatch platforms and industry standard communication protocols are the secret ingredients that allow you to tie it all together. I think our demonstration project has started to prove out this initial hypothesis, and I am excited to see where it goes next.
MC: Were you expecting to receive such recognition from PLMA? What does the award mean to you and the entire team who worked on this project?
MG: We were not expecting to receive this award from the PLMA. But we are grateful to the PLMA for this recognition and all the work they do in continuing to drive the demand response industry forward. Being recognized by an organization such as the PLMA has validated our efforts and given us extra motivation to continue to innovative and develop programs that provide benefits to our customers.
Interviewer's Note: Michael and the rest of the team behind this project at Eversource Energy will be honored for their success at the 39th PLMA Conference from May 13 to May 15. To see more information about and register for this conference, click here. And see here for a rundown of the other projects who received awards this year from PLMA for their work.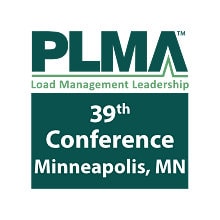 Matt Chester
Discussions
Spell checking: Press the CTRL or COMMAND key then click on the underlined misspelled word.
No discussions yet. Start a discussion below.
Get Published - Build a Following
The Energy Central Power Industry Network is based on one core idea - power industry professionals helping each other and advancing the industry by sharing and learning from each other.
If you have an experience or insight to share or have learned something from a conference or seminar, your peers and colleagues on Energy Central want to hear about it. It's also easy to share a link to an article you've liked or an industry resource that you think would be helpful.