Post
Distributed Flexibility at Scale: A Conversation with Portland General Electric on their PLMA Program Pacesetter Award Winning Virtual Power Plant - [an Energy Central Power Perspectives™ Interview]
Posted to Energy Central in the Load Management Group
image credit: Josh Keeling
Peak Load Management Alliance (PLMA) recently announced the eight winners of their 16th PLMA Awards recognizing leadership in energy utility load management initiatives, highlighting some of the breakthrough and trendsetting projects across the industry during 2018. Among those winners were Portland General Electric and Enbala for their Distributed Flexibility at Scale.
Specifically being awarded under the Program Pacesetters category, which honors innovative solutions and outstanding programs that effectively support and deliver peak load management, this recognition for the combined strategy from Portland General Electric and Enbala highlights the immense success experienced by their implementation of Virtual Power Plants (VPPs).
Before this program gets duly recognized at the 39th PLMA Conference from May 13 to May 15, I had the pleasure to speak with Josh Keeling of Portland General Electric to learn about what went into this project, the lessons other utilities can learn, and find out what winning this award meant to the team.
Matt Chester: You're winning this award for your Virtual Power Plant project, an area of the utility industry which is quickly growing. Can you share what motivated PGE to get started with a VPP project and what results you've seen?
Josh Keeling: Our aggressive greenhouse gas reduction goals — and our state's goals — require major changes to the way we produce, deliver and use energy. As demonstrated by our deep decarbonization study and our forthcoming integrated resource plan, distributed flexibility is a critical component of our resource portfolio as we work toward a more resilient, affordable and decarbonized energy system. With this approach, customers both benefit from the grid and contribute substantively towards its operations.
Knowing that we needed to connect customer value to operational value in a cohesive way, we took a portfolio view of these resources. This is what motivated our virtual power plant approach, at it allows us to look holistically at the panoply of resources — flexible loads, smart charging and energy storage.
The results so far have been great. Integration and enablement of resources has sped up, customer feedback has been positive, realization rates are up, and we're getting greater value our of the resource. We look forward to further growth and learnings in the coming years.
MC: The VPP from PGE and Enbala is technology-agnostic and interoperable-- what exactly does that mean and how was it achieved?
JK: Our philosophy for our VPP has always been to meet customers where they're at. That means if they have a specific vendor they prefer to work with or a specific way they want to participate — like manual versus automated — we know we can accommodate their preferences while still finding value for our overall power system.
We've done this through a pragmatic approach that acknowledges market realities. Take open standards, for instance. In an ideal world, there would be open standards for all eligible technologies. However, we still see a lot of proprietary protocols in the market today. Therefore, we've used a mix of open protocols, like CTE-2045 and openADR, along with proprietary integrations to maximize customer choice. In the end, this ensures we meet at least one of our key objectives: Every customer has at least one option for participating in our programs.
MC: The Flexibility at Scale from PGE and Enbala touts control & demand management across a fleet of different DER types covering many customers, vendors, programs, and ecosystems. What are some of the examples of these asset types, where they're located, and who they're serving?
JK: Our VPP includes a diverse set of assets across many of our customer segments, and we see it continuing to expand over time. Currently we're integrating smart water heater controls, thermostats, commercial/industrial loads, and solar-plus-storage. These resources are distributed across commercial, industrial and multifamily segments today. At the same time, we have a robust residential thermostat program, and we just launched our Peak Time Rebate program. Additionally, we're beginning to develop and deploy a portfolio of transportation electrification that will include smart charging components. We intend to integrate all these resources into our VPP in the near future.
MC: Part of the success in this program for Flexibility at Scale has been the installation of over 150 commercial smart thermostats and almost 3,000 multi-family smart water heaters. How have these smart technologies been utilized in this program to deliver demand management and other flexibility features?
JK: Currently we're using commercial smart thermostats and multi-family smart water heaters primarily for peak shaving and peak shifting for our bulk power system. This bolsters our reliability and increases cost savings for our customers with non-carbon-emitting resource. We've also started delivering daily load shifting and shaping to reduce energy costs on a more regular basis through our smart water heaters.
Following the deployment of our Advanced Distribution Management System in the coming years, we anticipate deploying some of these assets for distribution use cases and/or ancillary services.
MC: Are there additional features to the VPP that you're looking to implement but they haven't been integrated yet? What does the next step for the PGE and Enbala VPP 'Flexibility at Scale' project look like?
JK: Near-term, our focus is on consolidating and expanding what we have. Our second phase will focus on deeper integration into distribution operations and use cases which will allow us to increase the utilization and efficiency of our grid assets.
Additionally, we're beginning to develop and deploy a portfolio of transportation electrification that will include smart charging components. We intend to integrate all these resources into our VPP soon.
MC: To win this Program Pacesetter award from PLMA, you had to demonstrate "excellent program design and delivery." Given that many other utilities have been exploring and implementing VPPs across the country, what do you think it is about your specific program that has been innovative and led to a greater degree of success? How can others replicate that success?
JK: We took a holistic approach to the new challenge of constructing a pool of resources on our distribution system. Once it became clear we needed to scale our portfolio to meet operational needs, we realized we really had two customers for these programs: our customers for electric services at their homes and businesses and our customers in the operations center that dispatch the resources.
We spent a lot of time with both sets of customers thinking about how to make sure the portfolio would meet them where they're at, create value for them, and didn't add any unnecessary burden or complexity to their day-to-day processes.
MC: What does this recognition and award mean to you and your team? What was the reaction to finding out about the honor? Where does the recognition and kudos from those in your industry take you from here? 
JK: It's a huge honor to the team here at Portland General Electric. This recognition is especially rewarding because it acknowledges the collaboration across multiple teams beyond programs, including IT, distribution operations and planning. For the program teams, it's easy to get bogged down in the details of each individual program or technology. This comes at a time when the work is really starting to take off. It has been — and will continue to be — a tremendous amount of work to stand up the virtual power plant in a way that creates value across the power system. We find it tremendously motivating to have this kind of positive feedback from a respected organization like PLMA.
Interviewer's Note: Josh and the rest of the team behind this project at Portland General Electric and Enbala will be honored for their success at the 39th PLMA Conference from May 13 to May 15. To see more information about and register for this conference, click here. And see here for a rundown of the other projects who received awards this year from PLMA for their work.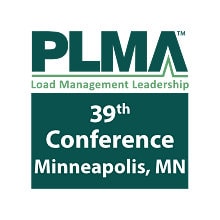 Matt Chester
Discussions
Spell checking: Press the CTRL or COMMAND key then click on the underlined misspelled word.
No discussions yet. Start a discussion below.
Get Published - Build a Following
The Energy Central Power Industry Network is based on one core idea - power industry professionals helping each other and advancing the industry by sharing and learning from each other.
If you have an experience or insight to share or have learned something from a conference or seminar, your peers and colleagues on Energy Central want to hear about it. It's also easy to share a link to an article you've liked or an industry resource that you think would be helpful.