This group brings together the best thinkers on energy and climate. Join us for smart, insightful posts and conversations about where the energy industry is and where it is going.
Post
2019 TRENDS: Without the right policies, energy storage could increase emissions
This item is part of the Special Issue - 2019-01 - Predictions & Trends, click here for more
By Andy Bilich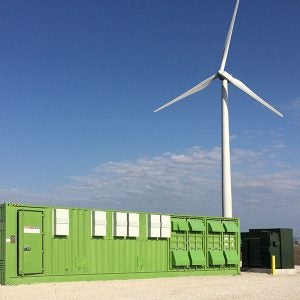 In December, the six major Independent Systems Operators (ISO's) across the country filed their plans for creating new market rules and opportunities for energy storage. While the rules will take at least a year to go into effect and the plans are just an initial step, a recent study suggests that this effort may add up to 50,000 megawatts (MW) of storage nationwide in the next decade.
EDF Energy Exchange
Discussions
Spell checking: Press the CTRL or COMMAND key then click on the underlined misspelled word.
Get Published - Build a Following
The Energy Central Power Industry Network is based on one core idea - power industry professionals helping each other and advancing the industry by sharing and learning from each other.
If you have an experience or insight to share or have learned something from a conference or seminar, your peers and colleagues on Energy Central want to hear about it. It's also easy to share a link to an article you've liked or an industry resource that you think would be helpful.