Post
How Biden's climate summit can accelerate global ambition
Blog
Environmental Defense Fund
EDF's energy experts discuss how to accelerate the transition to a clean, low-carbon energy economy. Guided by science and economics, EDF tackles urgent threats with practical solutions. Founded...
Member since 2018
966 items added with 827,570 views
Apr 21, 2021 5:30 am GMT

Apr 26, 2021 5:10 am GMT

662 views
By Nat Keohane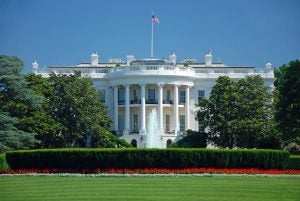 iStock
Tomorrow is Earth Day, and it is a pivotal one for global climate action. On Thursday and Friday, President Joe Biden will host a virtual Leaders Summit on Climate, fulfilling a pledge he made on the campaign trail.
The ultimate measure of the Summit's success will only become clear later this year, at the COP26 conference scheduled for November in Glasgow. The Biden administration has been in office fewer than 100 days, and diplomacy takes time; some of the administration's efforts will undoubtedly only bear fruit in the coming months. Nonetheless, the Summit is a critical first milestone for a president who has pledged to make climate change a top priority. Here's what to expect from the Summit – and what we are looking for.
EDF Energy Exchange
Thank EDF for the Post!
Energy Central contributors share their experience and insights for the benefit of other Members (like you). Please show them your appreciation by leaving a comment, 'liking' this post, or following this Member.