The big choices for oil and gas in navigating the energy transition
Oil and gas companies must choose where and how to compete as the world transitions to a low-carbon future.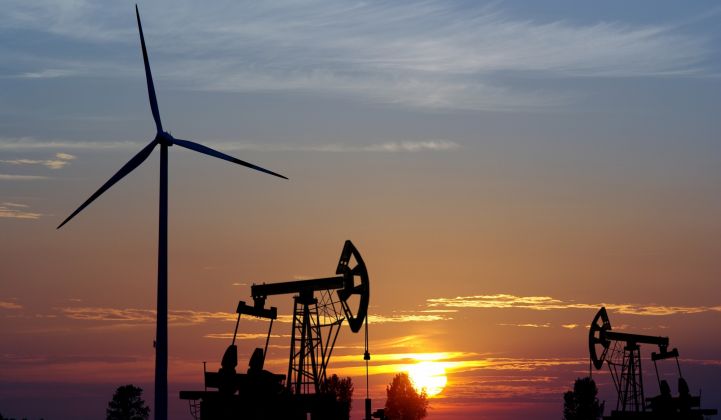 The exact pace and path of the energy transition is unknown, the end destination - LOW CARBON ENERGY SYSTEM - is no longer in doubt. Each oil & gas company will evolve their own strategy for transition and transformation in its own way. The one fact is very clear, whereas renewable energy companies saw their market capitalization increase by up to 200% in last ten years, the super majors; Shell BP, XOM and CVX saw their combined capitalization decline by 40% from USD 980 billion to USD 570 billion in the same time frame. 
KEY INSIGHTS:  
The challenge for oil and gas is to explore three fundamental questions
How to build a more resilient core business?
Should we expand in low-carbon business and How?
How our operating business model need to change or adapt.
Oil & gas companies  and their strategies are spread across three archetypes:
RESOURCE SPECIALIST: Betting on material need for hydrocarbon for next 30-50 years, consolidation their mature business, offering little growth, but high potential yield. Most are mid-sized companies, best example is LUNDIN petroleum
INTEGRATED ENERGY PLAYERS: Rely on profitable core business, but also capturing opportunity in low-carbon markets like renewable, where they expect to maintain significant edge and capabilities in future. Examples would be super majors like Shell, XOM, CVX and Shell.
LOW CARBON PURE PLAYERS: They are moving totally away from fossil fuels and developing core capabilities in renewables. Danish Oil & Gas Company (DONG) has completely moved away from fossil fuel and have rebranded themselves as Ørsted and  now become a major player in offshore wind. 
INSIGHTS NOT COVERED IN THE ARTICLE
STRANDED ASSET THREAT: Barring few super majors that finance through on-balance sheet financing, most independents rely on investors to fund their growth and development projects.  An international group of funds manager with nearly USD 20 trillion in AUM, have decided to remove oil and gas from their portfolio. Another group of funds with USD 17.0 trillion, will keep oil & gas in their portfolio but with a strict screening for their credible efforts in transition and transformation plans for clean energy
VOLUNTARY CARBON CREDIT (VCC) trading and markets offer great opportunity for oil companies to meet their carbon targets and Paris Agreement through offsets.
SHORT-TERM : Prime focus of oil & gas companies should still be on Avoiding/Reducing emissions through investment in renewables. M&A is the best tool for it.
MID/LONG-TERM: Focus of oil & gas companies should be on Removing emissions to meet net-zero (emissions that cannot be reduced) through emission trading capture projects (reforestation, DAC CCUS)
BOTTOMLINE
The oil & gas companies need to adapt, engage and articulate their transition plans to the investors. Setting up baseline emission is first step towards target setting following up with  developing aggressive but credible transition plans to avoid, reduce and eventually remove emissions that cannot be reduced.