This special interest group is for professionals to connect and discuss all types of carbon-free power alternatives, including nuclear, renewable, tidal and more.
Shared Link
Firms agree Scotland to England renewable energy 'superhighway'
The multibillion-pound energy "superhighway", to be built by Scottish Power, National Grid and SSE, could help to unlock the potential of the prime minister's plan to build enough offshore wind farms to power every home in the country by 2030.
The so-called Eastern Link will run from two separate points in Scotland – Peterhead and Torness – for more than 270 miles along the east coast of Scotland to Selby and Hawthorn Point in the north of England.
Join me and over three hundred companies and thought-leaders at the floating offshore wind https://bit.ly/3ajc5Ko professionals group.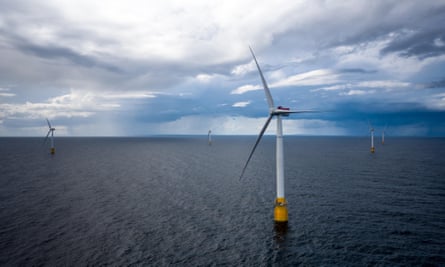 Firms agree Scotland to England renewable energy 'superhighway'
Scottish Power, National Grid and SSE project will support 'hundreds of green jobs'
Source:
www.theguardian.com
Discussions
Spell checking: Press the CTRL or COMMAND key then click on the underlined misspelled word.
No discussions yet. Start a discussion below.
Get Published - Build a Following
The Energy Central Power Industry Network is based on one core idea - power industry professionals helping each other and advancing the industry by sharing and learning from each other.
If you have an experience or insight to share or have learned something from a conference or seminar, your peers and colleagues on Energy Central want to hear about it. It's also easy to share a link to an article you've liked or an industry resource that you think would be helpful.