This group brings together the best thinkers on energy and climate. Join us for smart, insightful posts and conversations about where the energy industry is and where it is going.
Shared Link
Deutsche Bahn and Siemens to conduct hydrogen train trials in Germany
Innovative
"Siemens Mobility and DB will jointly develop the next generation of a hydrogen traction system – a complete system consisting of a hydrogen-powered train and infrastructure, including a new and innovative fuelling station that can quickly refuel the train in just 15 minutes," said Michael Peter, CEO of Siemens Mobility.
"The train will have 1.7MW of traction power providing up to 1.1m/s2 acceleration and a top speed of 160 km/h. This innovative technology will make hydrogen-powered train operations faster, more efficient and more environmentally friendly"
"This project proves that Deutsche Bahn is not just a mobility company, but a technology group as well. We need to bring our fossil fuel consumption down to zero. Only then can DB be climate-neutral by 2050," added Professor Sabina Jeschke, DB Board Member for Digitalisation and Technology.
Deutsche Bahn and Siemens to conduct hydrogen train trials in Germany
Deutsche Bahn (DB) and Siemens Mobility today (23rd Nov) said they will test a newly developed hydrogen train and filling station in Tübingen, Germany, as...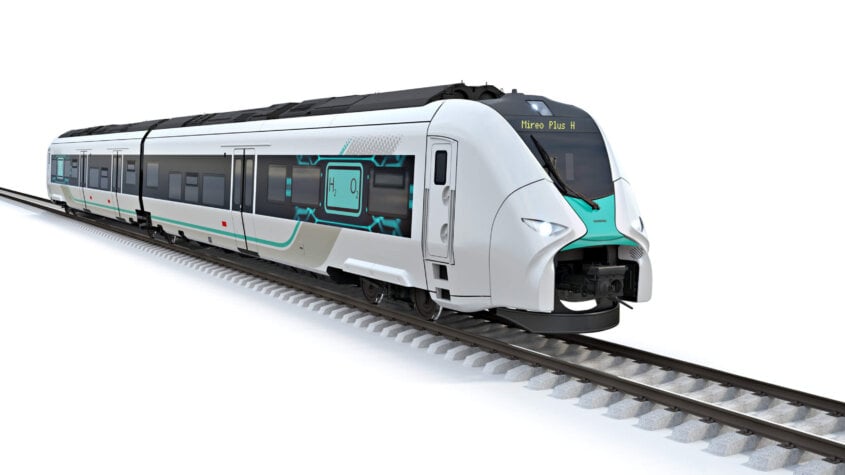 Discussions
No discussions yet. Start a discussion below.
Get Published - Build a Following
The Energy Central Power Industry Network is based on one core idea - power industry professionals helping each other and advancing the industry by sharing and learning from each other.
If you have an experience or insight to share or have learned something from a conference or seminar, your peers and colleagues on Energy Central want to hear about it. It's also easy to share a link to an article you've liked or an industry resource that you think would be helpful.