Post
Welcoming Sharon Bennett: Public and Media Relations Guru and New Expert in the Customer Care Community - [an Energy Central Power Perspectives™ Expert Interview]
Posted to Energy Central in the Customer Care Group
image credit: Energy Central
As Energy Central's invaluable network of experts, it's important to recognize just how much experience and knowledge is collectively at the fingertips of the Energy Central community from these community members. Each community within Energy Central has a wide variety of experts representing them, meaning it's possible to get any sort of utility or energy question answered if you know who to ask, while on a daily basis these experts are contributing high-quality content and spurring compelling discussions in the comments sections. To give you an idea of just how valuable these experts across different Energy Central networks are, we're continuing our 'Welcome New Expert Interview Series,' this week introducing you to Sharon Bennett who has recently become a certified expert of the Energy Central Customer Care Group.
As you'll garner from our conversation as a part of the Energy Central Power Perspectives™ series, Sharon brings with her many years of experience and the type of expertise that can only come from being in the thick of the industry in many different facets. Sharon has worked for many different groups and taken under numerous types of roles in the utility industry, which is part of what makes her a great expert for the Energy Central community.
Keep reading for the Q&A with Sharon and know that she's ready and willing to help you with any sort of customer care, public/media relations, or utility marketing questions you may have, while also being eager to learn from the greater Energy Central community.
Matt Chester: Before diving in, I do want to say we really appreciate you dedicating your time and energy to the Customer Care Community as one of our new experts. Can you give the rest of the community an idea about what your background in the utility sector has been thus far and how you became a trusted voice in how utilities interact with and engage their customers specifically?
Sharon Bennett: Thanks, I appreciate being considered an expert. I spent 17 years at Seattle City Light, a large municipal utility. I did a variety of communications work, coming from a background in radio and TV news in San Francisco and Seattle and non-profit PR.
My first role, to develop and build up a utility speaker's bureau and support the customer service group, was a terrific opportunity. I learned about the service territory,  power system and the grid, energy efficient lighting at the Lighting Design Lab, and electrical safety and customer care/customer response/restoration by shadowing call center reps and going out with crews. I worked to create a peer recognition program for top customer care employees and recruited more than 50 employees as active speakers for what became a nationally recognized speaker's bureau.
I spoke frequently to groups about the history of City Light and importance of energy efficient lighting, conservation tips, electrical safety, disaster preparedness, and then became a backup media spokeswoman, where I did TV and radio appearances to present information about the topics above.
Seattle may be unique in that many people like the utility. Many locals have relatives or neighbors who worked for City Light or helped build its hydroelectric plants. For many years the slogan was "Your Seattle City Light" and people seemed to love the utility and consider themselves owners.
Not that there weren't issues, and times change, but customers also knew that their rates were lower the nearby investor-owned utility and with a mostly urban service territory, there were fewer outages with quick restoration. For many years, the utility offered an appliance repair service that was open on Thanksgiving, so there was always a TV news story about helping customers whose ovens broke on the high-use holiday.
I was editor of the monthly customer newsletter, then worked with Commercial & Industrial staff and members of building manager association on energy efficiency, LEED, and innovative construction in large facilities. I also wrote and edited a quarterly newsletter for C&I customers.
For two years, I wrote and produced a monthly employee video news program for the utility, and it also appeared on Seattle Municipal TV channel. Since Seattle City Light owns large hydroelectric projects, in stunning locations like the North Cascades National Park and inside a mountain on the Pend O'reille River near Washington's border with Canada and Idaho, we took advantage of the best scenery possible, as well as in Seattle itself, and traveled around the service territory and the state to get folks from different locations to co-host the program, to show their projects and present other employee news. Employees really liked it and we provided "B-roll" when possible for local TV news.  Most of these are now on YouTube.
I was promoted to Media Relations Manager and led the response to media during a time when environmental and relicensing issues frequently made national news, like Seattle City Light's Skagit River project becoming certified as one of the first low-impact hydro plants, and innovative timing of flows on the Skagit River designed to keep restored salmon populations thriving. We did pro-active media as frequently in addition to responding to emerging issues and outages.
I was the lead PIO on environmental issues and worked in crisis communications, learning and then teaching at FEMA's Emergency Management Institute and for UC Berkeley's certification program in emergency management. We updated a responsive Crisis Communications Plan with many helpful checklists. I also spent time as Seattle mayor Paul Schell's deputy press secretary.
Since I graduated from University of Florida and have family there, I looked at Florida Power & Light and NextEra Energy after a series of hurricanes, including Wilma, hit the state hard. After an offer I couldn't refuse, I first moved to Miami, then to Jupiter, Florida, as a senior media relations spokeswoman. I worked on energy efficiency, efforts to license and build a new transmission line, renewable energy (solar and proposed wind) and promoted the hybrid fleet and hybrid plug-in vehicles.
MC: Customer care has evolved substantially in recent years, in step with the increasing digitization of the utilities. How are the customers of utilities different today than they were 5 or 10 years ago? What sort of new challenges and opportunities do these changes provide?
SB: Customers were embracing digital a decade ago and the momentum has grown. Most utilities were getting there with online billing, smart meters, websites, and mobile platforms for customers who prefer digital contact. Building more customer engagement and helping customers learn more about their own energy use using digital channels, especially mobile is necessary. When customers can download an app to identify outages or damage near their home and see approximate time for restoration, it gives a sense of control that is more immediate than a phone call or checking a website. Making things easier and more of a "one stop-one place to look" for information is what customers expect today.
 MC: Utility customers are different than the customers of most other end use products, in terms of delivery of the product, the choices they do or don't have, and the necessity of the product. How does that unique standing impact how utilities should engage with their customers in ways that are different than other corporations or organizations?
SB: Today's customers have more electronic equipment, big screen TVs, and more choices in smart home technology. Customers are learning that if they are don't have a choice provider, with reliable back-up storage, they may be able to invest in generating their own solar power in at certain times and get by  "off the grid." Customers can also invest in automatically  connected emergency back-up power, so they don't an emergency generator in case of a power outage. Power reliability is essential.
MC: Communication in the digital age has evolved more than maybe any other facet of customer engagement thanks to mobile social media, smart home devices, and more. What are some untapped opportunities for utilities to improve the quality of their communication with customers? On the other side, what are some examples of the best ways that you've seen utilities take advantage of these new tools?
SB: Many utilities are going through a digital transformation stage, moving toward digital immersion. Leaders realize that to engage customers and keep them (for markets where they have choice and where it is likely coming), utilities must provide more than the bulk electricity of the past. In addition to smart meters, smart grid, digital billing data collection and analysis, forward-thinking utilities now offer related products, especially those with rebates and discounts. As more customers install smart, interconnected devices such as smart thermostats in their homes, the digital collection and exchange makes it easier to manage demand control programs and time of use rates.
Portland General Electric weaves this into their customer news where, along with conservation and use tips, are clickable links, peak time rebate offerings, links to buying energy saving items with rebates and or discounts on smart thermostats, heat pumps, water heaters, windows, and weatherization. The offerings blend nicely with consumer energy-saving information.
A McKinsey article earlier this year about reviving customer loyalty makes good points about organizing service around customer journeys, thinking "all digital" and using design thinking to work with your team of experts to generate impact quickly.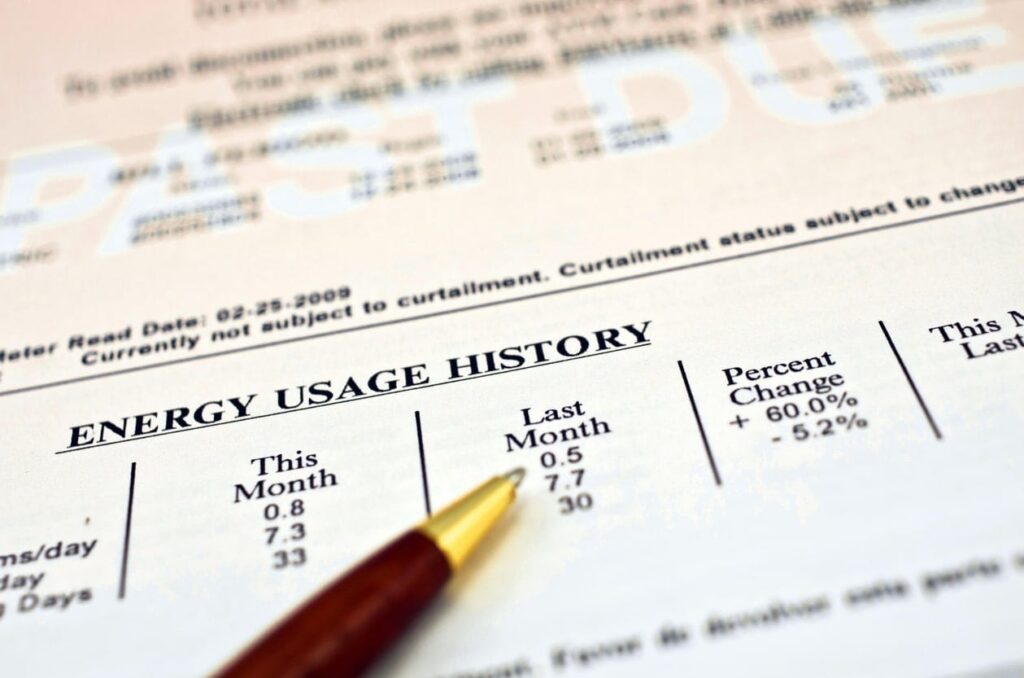 MC: Can you share a bit about why you decided to take advantage of the Energy Central platform and what value you look to give and receive with regard to the Energy Central Community? What compelled you to become an official Energy Central expert?
SB: I've subscribed to Energy Central's 'Power Industry Daily' for a long time to keep up with the latest in utility developments. When I realized the size and scope of the Energy Central Platform, I subscribed to more sections and asked to be a member of the communities in my areas of interest and expertise. Communicating the benefits of energy conservation, renewable energy, power innovations, reducing greenhouse gas emissions, sustainable organizations, and protection for wildlife is a passion that continues to grow. I am proud to be recognized as an expert and hope I can get to know more members, help the community by perhaps writing in needed areas, answer questions, and write posts I hope can be of interest or help others.
---
Many thanks to Sharon for her willingness to be an expert and for participating in the new expert interview series. If you have questions that you think Sharon's wealth of experience would be useful in answering, don't hesitate to reach out to her. And if you see her posting or commenting around the community, be sure to say hi! The value of Energy Central comes from our vast and interconnected network of utility professionals, so be sure to take full advantage.
The other expert interviews that we've completed in this series can be read here, and if you are interested in becoming an expert then you can reach out to me or you can apply here.
Matt Chester
Discussions
Spell checking: Press the CTRL or COMMAND key then click on the underlined misspelled word.
Get Published - Build a Following
The Energy Central Power Industry Network is based on one core idea - power industry professionals helping each other and advancing the industry by sharing and learning from each other.
If you have an experience or insight to share or have learned something from a conference or seminar, your peers and colleagues on Energy Central want to hear about it. It's also easy to share a link to an article you've liked or an industry resource that you think would be helpful.