Post
Welcome Tina Semotan, New Expert in the HR & Recruitment Group - [an Energy Central Power Perspectives™ Expert Interview]
Posted to Energy Central in the HR & Recruitment Group
image credit: Energy Central
Utilities have to handle complex technologies and a massive (and growing) list of assets to successfully achieve their mission of delivering reliable and affordable power. As those working in the utility sector recognize,  the complexity doesn't  end at equipment, but rather the complexity of a power provider's most important asset is even more noteworthy: employees and the network of human resources.
Hiring, training, and retaining top experts to keep the grid humming along is no small task, and with issues keeping HR managers up at night—including the expected brain drain of older employees retiring while competition for the brightest young talent pits utilities against competitors in Silicon Valley and the startup world—it's a critical time for the Energy Central HR & Recruitment Group. For that reason, we're putting a focus on bolstering the Network of Experts in this community. The latest addition we're proud to add is Tina Semotan, the Chief Administration Officer at Franklin Energy.
To kick start Tina's tenure as an Energy Central Expert and to begin the process of her sharing her invaluable insights into the world of HR & Recruiting in the world of energy today, she agreed to participate as a part of the Energy Central Power Perspective 'Welcome New Expert Interview Series.'
Enjoy!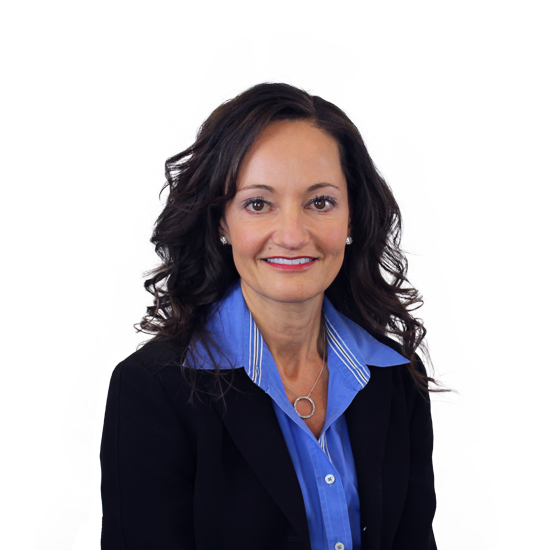 Matt Chester:  This interview is one of the most direct ways we have to introduce you to the Energy Central Community so they know to keep you in mind as they have questions on your topics of expertise or to know why they should pay attention to your posts. Can you give a quick summary on what your background is in the industry and what your areas of expertise are today?
Tina Semotan: My background in the industry started with my employment with Franklin Energy and AM Conservation Group, which goes back almost 11 years now. I have learned so much in that timeframe because I was surrounded by people who had been doing this for over 200 years (leadership years of experience combined). It was intimidating at first to come into an organization that had so much industry knowledge in one place, but I learned quickly that everyone was so willing to share that knowledge.
My areas of expertise have always been with Human Resources, training & development, and organizational culture, but I was able to grow my responsibilities at Franklin Energy to include diversity and inclusion, central support administration, and so much more with acquisition integrations and other growth initiatives. 
My experience with Franklin Energy and AM Conservation Group has always seemed like dog years: for every one year here I knew I was getting the experience of seven years at a different company. Growing our organization has always meant creating more jobs, more communities impacted, and a bigger impact on the environment.
MC: Can you talk a bit about the transition from your time in the military to Franklin Energy? What were the most important lessons you carried over from your time serving to the utility sector? And what was the biggest difference for you?
TS: I have always been able to combine my military career and civilian career experiences. That was what I loved the most about being a Guard/Reservist. So, it has never felt like a transition. Although I officially retired in October of 2019 as a Lieutenant Colonel, I still hold all those lessons learned close to my heart. The years of military training and schooling on leadership carried across both my civilian and military positions. As a commissioned officer, the schooling was never complete. We were required to complete ongoing classes that were equivalent to a master's degree as you moved up the ranks. The focus on developing leadership skills really connected with me. 
The most important lesson I learned was probably in 2020 when the world was faced with the pandemic. I immediately knew what to do in leading through a crisis and, in some respects, I felt a comfort level. It was so similar to the job I did in the military. I saw so many other civilian trained leaders in this industry and others struggling to know what to do. It was that moment in time where it all came together for me. I have always believed in my heart that the military training for leadership pushed you to another level. Grit some like to call it. Well, 2020 showed that grit was required by people and organizations to get through and Franklin Energy showed its resiliency.
The biggest difference that I see from the military to the utility sector or other civilian jobs is the focus on a bigger purpose. Making sure that your employees feel like they are working towards something bigger than themselves is key. The military does this so well. At Franklin Energy and AM Conservation Group, we have taken this same approach. Our culture is set upon our purpose and it drives every decision we make. We are impacting our world's resources positively and not many companies can say that. 
MC: From a leadership standpoint, where do you think the energy sector could use some improvement?
TS: The energy sector is no different from other sectors in that we still have such a long way to go to drive true inclusion. At Franklin Energy, we have been working towards this for years even prior to it being a buzz word. For us, it has always been about the people. And when I say people, I mean all people. We have celebrated being different as an organization and always having a people-focused approach to our decisions. And in order to do that you have to create a special welcoming place for everyone. Leaders that can do that create the psychological safety for people to be their authentic self and that is when the magic happens.
MC: An area you focus on is emotional intelligence for utility employees. Why is this an area that's so important and what are some examples where it's particularly needed in the utility sector.
TS: Emotional intelligence, otherwise known as EQ, is so important. Most utility organizations hire for IQ but that is only part of the equation. Yes, you need intelligent people, but emotionally intelligent people are the ones who are going to use their IQ to a higher level because they know how to keep emotions in check.
Have you ever worked with someone who was extremely smart but always had some drama around them? Those people lack the EQ which causes others to avoid or not want to work with them. The military trains on emotional intelligence, resiliency, being present, etc. All tactics that allow you to perform under pressure and stress which drive results. 
MC: Motivating workers is one of the ever-present challenges for people in your position, whether in the utility or in other fields. What's your secret to making sure your coworkers have the motivation they need?
TS: It really isn't a secret. It is holding true to a couple basics. First, is to be authentic and care about the people. If you do that, motivation falls into place. I am a firm believer that if you can make people feel appreciated, they will run through a brick wall for you. Sometimes staying authentic and putting people first is hard. You have financial demands, time constraints, and challenging deadlines, and the needs of your people add additional time. But that time spent on the people will always pay off in the end. You have to make sure the people know that you are there and you care.
The second key to motivation is to be a good storyteller. The best leaders find ways to bring the color and details to the story. They fully explain the "why's" behind whatever we are working towards. They bring the energy and spark to the way they describe the end state. The seamlessly add the visuals and make the people "feel" the end state which takes so much of the fear out of the process.
MC: Given your focus on diversity and inclusion in the utility space, can you share a bit about the progress you've seen the industry take in that regard recently? And where is there still the most work left to do? 
TS: The industry continues to take great steps forward every year but there is such a long way to go. There are more and more companies looking for ways to raise the awareness and the importance of inclusion. More companies are talking about their efforts and driving towards metrics to make true change. What we need to realize is that our D&I progress will be multiplied by coming together in our efforts. Together we accomplish more. 
At Franklin Energy and AM Conservation Group we are continuing to find ways to partner with minority-owned businesses so that we can support their business growth and development. We all win if we continue to share best practices and talk more about what each of our organizations are doing to make change happen! 
MC: As a newfound expert for Energy Central, we're definitely looking forward to the insights you're going to be able to bring—so what value are you hoping to impart to your fellow community members?
TS: My hope is to continue to share my knowledge and experiences to help others. As I have mentioned, I have the ability to bring together military, women leadership, energy industry, minority focuses, and so much more. I enjoy partnering with other organizational leaders to drive change for a greater good. I think this will be an amazing forum to continue our efforts. 
MC: Terrific, we're looking forward to you bringing that perspective as well. As we wrap up, what's the final message you'd like to leave the community reading this with?
TS: Positive change always starts with one act. I hope that this article can serve as that one act and be the start of growing relationships and continued sharing of information on these important topics. 
______________________________________
Thanks to Tina Semotan for joining me for this interview and for providing a wealth of insights an expertise to the Energy Central Community. You can trust that Tina will be available for you to reach out and connect, ask questions, and more as an Energy Central member, so be sure to make her feel welcome when you see her across the platform.
The other expert interviews that we've completed in this series can be read here, and if you are interested in becoming an expert then you can reach out to me or you can apply here.
Matt Chester
Discussions
Spell checking: Press the CTRL or COMMAND key then click on the underlined misspelled word.
Get Published - Build a Following
The Energy Central Power Industry Network is based on one core idea - power industry professionals helping each other and advancing the industry by sharing and learning from each other.
If you have an experience or insight to share or have learned something from a conference or seminar, your peers and colleagues on Energy Central want to hear about it. It's also easy to share a link to an article you've liked or an industry resource that you think would be helpful.