Post
Seattle City Light's Clean Energy Leadership Garnering Industry Recognition, with Emeka Anyanwu, Energy and Innovation & Resources Officer- [an Energy Central Power Perspectives™ Interview]
Posted to Energy Central in the Clean Power Professionals Group
image credit: Energy Central
Sep 17, 2021 10:42 am GMT
This past summer, the Smart Electric Power Alliance (SEPA) announced the winners of their annual Power Player Awards. The individual Power Player Award, a prize that "recognizes an individual who, while working in the energy industry, has demonstrated leadership and innovation to significantly accelerate the transformation to a clean and modern energy system," was given to Emeka Anyanwu, Energy and Innovation & Resources Officer at Seattle City Light.
Last week, Energy Central sat down with Emeka to learn more about the work that earned him the recognition of so many industry peers.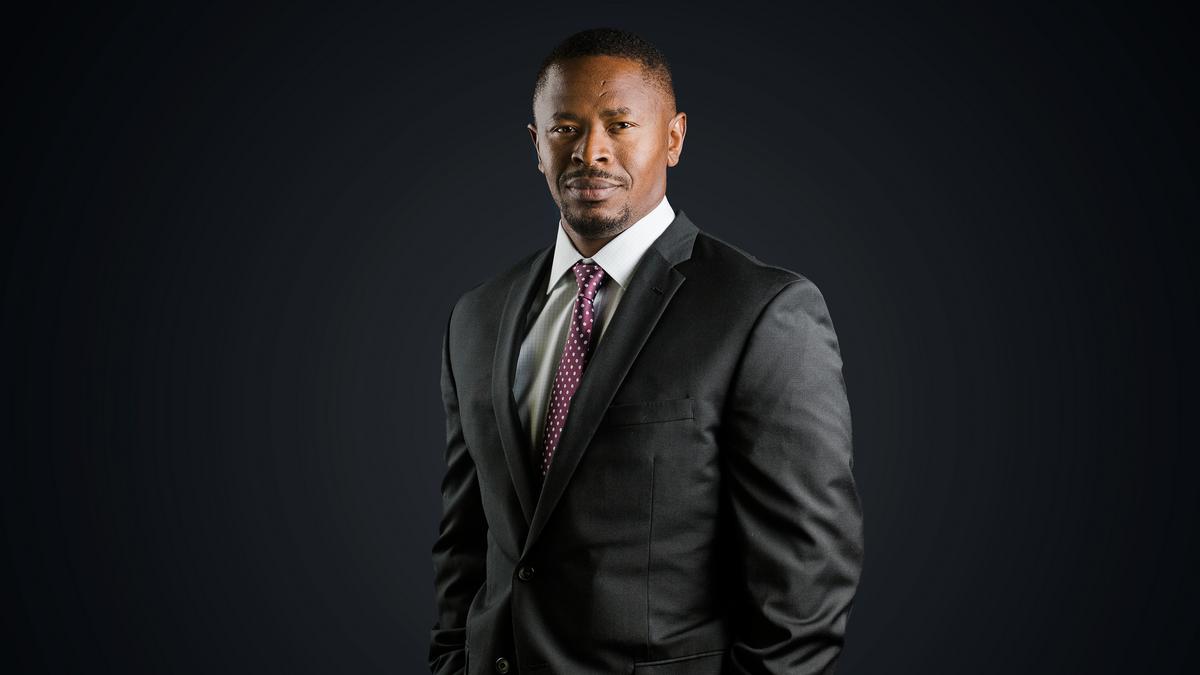 ---
Energy Central: Take us through a brief history of your education and career path up to this point.
Emeka: I was born in Iowa, but my family is from Nigeria. My parents came here to study in the late 70's and early 80's. We eventually moved back to Nigeria and I spent most of my formative years there. I came back to the United States to study at Iowa State University where I got a degree in electrical engineering. From there, I was recruited by what was then Kansas City Power and Light Company, now known as Evergy. I spent 16 and a half years at that utility, during which I had a wide variety of roles and also completed an MBA program. I mostly worked on the wire side of the business: transmission and distribution, operations type roles; everything from supervising line design crews, asset management, distribution planning, distribution design. In my last few years there, I got involved in the conversations surrounding the evolution of this industry and became very interested in innovation in the field. So, I was very excited when this opportunity at City Light popped up to help lead this utility's modernization strategy and execution. Luckily, I got the job and my family and I moved from the Kansas City Area to Seattle in 2018.
Energy Central: Can you tell me about what's happening at Seattle Light right now and your role specifically in any of the notable projects/initiatives?
Emeka: There's a lot going on. The most important projects I'm involved with have to do with energy transition: electrification and the decarbonization of the grid, and then the regionalization of utility services. We have a plan to deeply decarbonize the grid through electrification. In Seattle, two thirds of our emissions come from transportation, so we've prioritized electrification of our transportation system. That's not just about private electric vehicles. We're targeting the system as a whole.
We've created the Electrification Strategic Investment Plan for the utility which has been approved by the city council. We've also developed a City Electrification Blueprint, which folds in a bunch of additional actions at the city level by other departments that will enable Seattle's transportation system to transition to electric. 90% or more of our supply portfolio is clean, thanks to our hydro resources. We've been carbon neutral since 2005. So for us, the transition to electric energy is by definition clean.
We've also been pursuing partnerships with other entities and customers in the area. We're working with the Port of Seattle, we're collaborating with the state ferry network that's moving to hybrid, and we've partnered with King County Metro on their zero-emissions fleet. We're embedded with these organizations not just to help them achieve their goals, but to see that they do so in a way that's complementary to the greater energy system that serves our ratepayers.
We've also worked on an initiative called Utility Next Seattle Light 2.0, which can be traced back to the beginning of the pandemic. At that time, we started discussing how this crisis would play out and how we could prepare as a utility. It was clear to us that there was likely to be some sort of recovery bill, similar to the one that followed the financial crisis. We knew there would be funding opportunities for utilities to provide better services to their customers and that the best prepared utilities were most likely to get that funding. Luckily, we have a lot of people who had experience navigating the stimulus package in 2009. We put together a group of 30 of our most dynamic thinkers, and over 8-10 weeks they researched intensely and put together 19 concept papers. The papers include things like renewable hydro, mobile batteries, floating solar, distribution automation and so on. That's ended up being a really great resource for us. We've used it to develop a number of proposals for federal funding. We have a renewable pilot that we're working on with the Pacific National North West Lab and we've used many of those ideas to develop a bundle of renewable offerings for our large customers.
Last April, we officially joined the Western Energy Imbalance Market. We were the first Northwest public utility to decide to join, granted that decision happened before I arrived. But I was part of the team dealing with the actual entry into the market. It's been very successful. We've been able to get great value for our customers and it's helped manage imbalance, which is a critical piece of the transition to renewables.
Energy Central: A word that appears a lot in the Strategic Investment and the long-term Grid Modernization Roadmap is equity. What does equity mean in the Seattle electricity context?
Emeka: I've been in the utility business now going on two decades and it's been really great to see this become a central conversation. Basically, equity means people should have access to opportunities and basic resources regardless of their specific identities or backgrounds. For us, specifically, equity is about a more inclusive and fair energy system for our customers. Of course, we have the great advantage of being a public utility, so we exist to be a community asset. That's always been the case for us, yet historically we've had policies and structures that have been exclusionary. So, as we transition to clean energy, it's important that we don't create new inequities. For example, we can't allow the burden of infrastructure to fall on lower-income communities as it historically has. We need to build an electrification system that's not just about $70,000 Teslas, but also the public transit so many in our community rely on.
Energy Central: What are some current inequities in your service area and what is Seattle Electric doing to fix them?
Emeka: Decades ago, there was a movement across the industry for undergrounding. Underground is better by all metrics, but it's more expensive. A mechanism was put in place through which communities could come forward and essentially pay the capital costs to underground. So, nowadays, across the country, and Seattle is no different, most underground districts are higher income zones. This is something we're wrestling with right now, but it's too early to tell you how the story ends. However, I can tell you that we're going to keep having this conversation and we're going to talk with the affected communities to see what they think a good solution would be.
Energy Central: Can you tell me about your approach to the federal stimulus funds? What projects will come of it?
Emeka: A big part of our plan has been to make partnerships with other organizations and agencies. We've entered into a really exciting partnership with the Pacific Northwest National Lab with whom we've got a demonstration project around renewable hydrogen, it's called H2@Scale. We also have a 1.1 million dollar project to pilot renewable hydro solutions at the port of Seattle and a system of micro grids to serve the port which would provide decarbonization and reliance.
Another project we have going on is Connected Communities. It's an effort to promote smart buildings and their interconnection between each other and the grid. Ideally, the buildings and the grid would all be talking to each other. We've got 5 applications submitted for that.
We're also in close contact with our Congress delegation on the infrastructure bills.
Energy Central: You were part of a team that oversaw the utility's entry into the Energy Imbalance Market. Can you talk to me about any challenges you faced joining the market and how you overcame them?
Emeka: We were scheduled to go live April 1st, 2020. So, as the scale of the pandemic became clear in March, we realized we weren't going to have the onsite presence of people we had prepared for. We did an entirely remote entry into the marketplace, and it was very successful, luckily.
In the run up to actually joining the market, the biggest challenge was selling the benefits of joining. There were a ton of financial questions about joining. What we ended up doing was actually deemphasizing the financial component, even though the financial benefits are good, and emphasizing the decarbonization benefits, which are profound.
Energy Central: How does the Energy Imbalance Market play into Seattle Electric's long-term goals, like those articulated in the long-term Grid Modernization Roadmap?
Emeka: Within the utility, joining the market forced us to overhaul our organization in a way that's more fit for the future. We replaced our trading software and did a lot of retraining. The market itself boosts resilience in the region, as we saw this past summer with the California fires. When it comes to decarbonization, we believe what the experts say: Markets are the path to decarbonization.
Energy Central: How does it feel to have won this award?
Emeka: I've been fortunate to do a lot of cool work in my career and just being of service has always been satisfying to me. We're not an awards industry, we don't prep for Oscar season in the utility industry. So this has been pretty surreal. It's also been validating, not just for me personally, but for everyone I've collaborated with here at Seattle City Light. Like everyone who was involved in the day to day planning of the Utility Next initiative in the middle of a global pandemic … their work is remarkable. It feels great for all of us to be told that all that work really meant something.
Energy Central Community
Discussions
Spell checking: Press the CTRL or COMMAND key then click on the underlined misspelled word.
No discussions yet. Start a discussion below.
Get Published - Build a Following
The Energy Central Power Industry Network is based on one core idea - power industry professionals helping each other and advancing the industry by sharing and learning from each other.
If you have an experience or insight to share or have learned something from a conference or seminar, your peers and colleagues on Energy Central want to hear about it. It's also easy to share a link to an article you've liked or an industry resource that you think would be helpful.