Posted to Energy Central in the Grid Professionals Group
image credit: Energy Central
This past summer, the Smart Electric Power Alliance (SEPA) announced the winners of their annual Power Player Awards. The Regulatory and Business Innovation Power Player Award, a prize that "recognizes organizations, project teams and/or individuals who have demonstrated unique innovation and leadership in efforts to facilitate sustainable utility business models and the state regulatory processes needed to achieve a carbon-free energy future" was given to Tampa Electric & Emera Technologies for the BlockEnergy project.
Recently, Energy Central had a chance to catch up with Rob Bennett, CEO of Emera Technologies, to discuss BlockEnergy and what this award means: 
---
Energy Central: To start off, what is BlockEnergy? 
Rob Bennett: Simply put, BlockEnergy is a microgrid. A decentralized generation system that effectively creates a local energy grid and can provide full energy service to a local community. With very high levels of renewable generation and reliability, this digital microgrid is also a data-rich platform. But microgrids aren't a new technology. They've been used for years for backup power purposes or remote applications. As custom solutions, microgrids can be very expensive and not viable in most applications, especially if you can get power from the incumbent utility. The uniqueness of our system is its modular design. The design takes advantage of cost synergies by standardizing components and also allows this modular system to scale making it economical at various sizes.

BlockEnergy, in one of its first applications, is meant for residential communities. We wanted to take on one of the greatest additions to new load for a utility and see if we could start by solving the renewables problem there. So we dreamed up a system that delivers cleaner power to homeowners more reliably and safer than before.

Every home in the neighborhood, we call them BlockHomes, co-exist on a common distribution network. BlockHomes each have rooftop solar and outside the home a BlockBox with battery storage and a controller that provides energy to the home. These controllers communicate with each other and share energy as needed within the system. On a relatively small footprint outside and adjacent to the community, a central energy park called BlockCentral contains supplemental batteries, optional additional generation, and a connection to the main power grid. The network design is decentralized and automated, accounting for all energy flows as transactions on the microgrid. A dynamic algorithm optimizes the system, choosing whether to provide power and charge batteries with grid energy or use available solar energy, based on demand and patterns.
BlockEnergy controllers can also learn load behaviors and optimize load distribution between BlockBoxes. By sharing locally produced cleaner energy on a local network, communities have more power surety and are better protected from power disturbances on the main power grid.
EC: How did the people at Emera conceive the idea for what's become BlockEnergy? What need were you trying to meet? 

RB: Emera Inc. is an energy services company and owner of electric utilities and related companies that operate in the U.S., Canada, and the Caribbean with about 2.5 million of customers. Operating along the Atlantic Coast, a hotbed for hurricanes and extreme weather events, we know firsthand about grid vulnerability and the important of reliability. 

We challenged ourselves to explore ways to provide customers with greater reliability and also address the utility and regulator's desire to add generation more gradually to match demand and manage costs. A storm-hardened system that generates and distributes energy locally with buried infrastructure accomplishes those goals. This was a new opportunity to solve decentralization challenges facing all utilities.

We also wanted to address global carbon emissions. BlockEnergy supports carbon reduction by incorporating rooftop solar as a primary source of generation. Battery storage adds the ability for utilities to oversize microgrids to power communities and send additional capacity back to the grid.

BlockEnergy also gives utility operators control over rooftop solar systems to help optimize generation sources for their networks. With a single point of solar coupling at the microgrid level, BlockEnergy empowers utility operators to store and control energy and optimize the performance of the microgrid and the broader utility system.       
EC: A host of other companies are now offering microgrids for homes and neighborhoods. How is BlockEnergy different from its competition?
RB: Most residential and community microgrid solutions today operate in remote locations. Designed to displace expensive energy or solve reliability challenges, these solutions are highly customized and still very expensive. Governments or neighboring utilities supply funding.
Virtual power plants (VPPs) are generating discussion for their potential to bundle local distributed generation and storage solutions using software solutions to offer some level of grid services like demand response, peak shaving, or capacity obligations. VPPs might make participating asset owners eligible to participate in revenue sharing. However, VPPs should not be confused with a microgrid, which is an actual wired distributed network. VPPs use existing utility infrastructure. When the grid goes down, generally VPPs go offline within a few hours as they cannot operate independently for any extended length of time. due to technical limitations  

The entire BlockEnergy system is networked together and storm hardened with underground wires. The system shares and optimizes all the generation and battery sources that are connected to all the various homes. Each BlockBox outside the home can supply a consistent flow of energy to handle all a home's energy needs. If the grid is down, all appliances continue running without interruption indefinitely with the help of. BlockCentral's supplemental batteries and optional back-up generation BlockEnergy can also provide ancillary grid services back to the utility.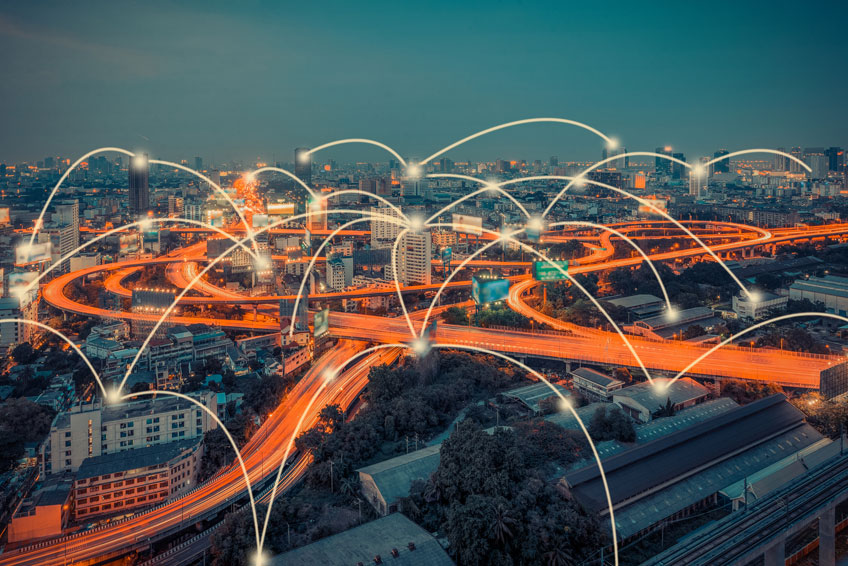 MC: How did Tampa Electric and Emera Technologies come to work together?
RB: Emera Technologies is fortunate to be backed by a parent company, Emera Inc., that owns utility operating companies, like Tampa Electric. We are also fortunate to be backed by a company that is seeking out innovative, cleaner, and more reliable solutions for customers. Emera is not immune from the impacts of harsh weather events, which made it obvious to try the first commercial project with our sister company, Tampa Electric. 

Also, Tampa Electric's location in the Sun Belt made it an early target market given the new home build growth and high solar capacity. It made complete sense to test the waters in Florida. 
MC: How does it feel to win this SEPA Power Player Award for Regulatory and Business Innovation?
RB: When we started this process, we knew some of the biggest hurdles would be around educating the industry. It takes time and patience for an industry to rethink part of a business model that has seen relatively little change over the last hundred years. Our project in Florida is a major milestone for the state. We hope other states take notice. SEPA's recognition of Tampa Electric and Emera Technologies as Regulatory and Business Innovation Power Player Award winners gives us validation and puts a great spotlight on our work.
MC: Would you please briefly describe the impact that BlockEnergy can have on communities experiencing the impact of extreme weather events caused by hurricanes, wildfires, and other natural disasters?
RB: A whole-community power system, BlockEnergy creates and stores electricity locally. It also distributes, shares, and optimizes energy locally. By shifting the paradigm away from central generation and transmission, where electricity travels hundreds of miles to the end user, you remove a lot of cost and risk from the system. You lessen the need for poles and wires that are vulnerable to falling trees, overgrowth, windstorms, and fires. Underground wires are also more secure. And distributed system operations means a disruption affecting one home does not impact power flow in the rest of the system. Operations continue as normal.
MC: What operational changes do utilities have to make, if any, to manage new distributed energy assets like BlockEnergy?
RB: BlockEnergy complements utility solutions to all operational challenges. Emera Technologies can sit down with any utility and perform an economic analysis to prove it.

Regulatory bodies want to see new systems, but they need to weigh economics with innovation, safety, sustainability, social pressures, and more. Emera Technologies believes our history in utility operations can help navigate through those regulatory issues. We experience them daily and try to find equitable solutions.

Above all, BlockEnergy needs to fit a utility's overall strategy and long-term goals. There is no one right way to run a utility. Electric service providers need various tools and solutions to make the cleanest and most reliable system for all customers.
Energy Central Community
Discussions
No discussions yet. Start a discussion below.
Get Published - Build a Following
The Energy Central Power Industry Network is based on one core idea - power industry professionals helping each other and advancing the industry by sharing and learning from each other.
If you have an experience or insight to share or have learned something from a conference or seminar, your peers and colleagues on Energy Central want to hear about it. It's also easy to share a link to an article you've liked or an industry resource that you think would be helpful.