Wind and Solar PV Are Becoming a Chinese Story | Benoit Marcoux
Enshrined in China's 13th 5-year plan but driven just as much by environmental necessity as by business opportunities, wind and solar PV have become a Chinese story: - Largest installed base of wind and solar PV generation, and growing. - Largest number of renewable energy patents. - Manufacturing leader: 1st in solar PV panel manufacturing; 7 of the top 10 PV highest-quality panel makers; 4 of the top 10 wind turbine manufacturers. - Largest exporter of environmental goods and services. - Largest source of foreign direct investment in renewable projects. - Leader in international engineering, procurement and construction projects.
Source:
benoit.marcoux.ca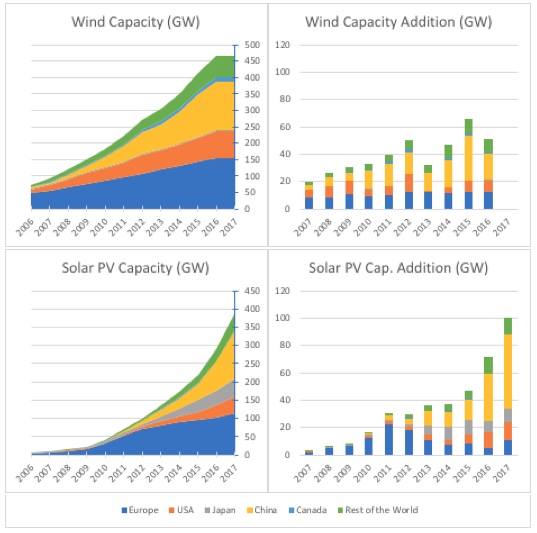 If you want to know what will happen in wind and solar PV electricity generation, look at China. 
Thank Benoit for the Post!
Energy Central contributors share their experience and insights for the benefit of other Members (like you). Please show them your appreciation by leaving a comment, 'liking' this post, or following this Member.