Jun 8, 2018 9:20 pm GMT

369 views
With the official start of summer just two weeks away, the U.S. Energy Information Administration is calling attention to the precarious situation unfolding in Southern California relative to its natural gas infrastructure. A reduced ability to bring natural gas into the region will challenge efforts to meet customer demand and refill stories inventories for the winter. A situation that bears watching .... 
Southern California's natural gas infrastructure may face constraints this summer
U.S. Energy Information Administration highlights two studies with less-than-rosy implications for Southern California in coming months.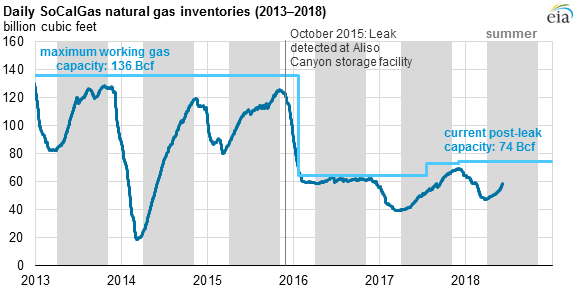 Thank Steve for the Post!
Energy Central contributors share their experience and insights for the benefit of other Members (like you). Please show them your appreciation by leaving a comment, 'liking' this post, or following this Member.