Senior decision-makers come together to connect around strategies and business trends affecting utilities.
Shared Link
Homeland Security & Governmental Affairs Committee |Homeland Security & Governmental Affairs Committee
"However, I remain concerned that we will likely never know the full scope and impacts of this widespread vulnerability, or the risk posed to critical infrastructure. Our federal government still lacks the necessary insight to understand the threat facing our nation, protect our networks, and impose consequences on malicious hackers. I will continue pushing to pass my bipartisan legislation to require critical infrastructure companies to report a substantial attack or when they pay ransom so the government can better assess national risk, prepare for national security impacts, and execute coordinated responses.
I share your concerns Senator, as expressed in this article.
Homeland Security & Governmental Affairs Committee |Homeland Security & Governmental Affairs Committee
Wednesday, January 5, 2022 WASHINGTON, D.C. – U.S. Senator Gary Peters (D-MI), Chairman of the Homeland Security and Governmental Affairs Committee, released the following statement after convening a virtual committee briefing with Jen Easterly, the Director of the Cybersecurity and Infrastructure Security Agency, and National Cyber Director Chris Inglis to discuss how the Administration is working to mitigate the threat posed by the recently discovered log4j vulnerability
Source:
www.hsgac.senate.gov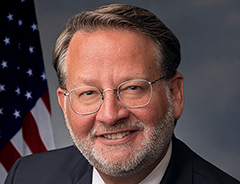 Discussions
Spell checking: Press the CTRL or COMMAND key then click on the underlined misspelled word.
No discussions yet. Start a discussion below.
Get Published - Build a Following
The Energy Central Power Industry Network is based on one core idea - power industry professionals helping each other and advancing the industry by sharing and learning from each other.
If you have an experience or insight to share or have learned something from a conference or seminar, your peers and colleagues on Energy Central want to hear about it. It's also easy to share a link to an article you've liked or an industry resource that you think would be helpful.