Senior decision-makers come together to connect around strategies and business trends affecting utilities.
Shared Link
ERT's reskilling initiative moves up a gear with R4E website launch - ERT
Rapid digital transformation and changing skills, plus an aging and retiring workforce have left companies lacking skills and needing to replace the workforce. Including the utilities sector. R4E is a program to reskill workers for better jobs.  In this context, Iberdrola, together with other companies such as AstraZeneca, Nestlé, SAP, Sonae, Telefónica and Volvo Group are co-leading the European programme Reskilling for Employment (R4E)
ERT's reskilling initiative moves up a gear with R4E website launch - ERT
BRUSSELS, 17 February 2022: The new year has kicked off in earnest for the Reskilling for Employment initiative (R4E) with the launch of a dedicated website. R4E is now up and running in Portugal, Spain and Sweden with national websites connecting workers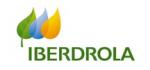 Discussions
No discussions yet. Start a discussion below.
Get Published - Build a Following
The Energy Central Power Industry Network is based on one core idea - power industry professionals helping each other and advancing the industry by sharing and learning from each other.
If you have an experience or insight to share or have learned something from a conference or seminar, your peers and colleagues on Energy Central want to hear about it. It's also easy to share a link to an article you've liked or an industry resource that you think would be helpful.