Senior decision-makers come together to connect around strategies and business trends affecting utilities.
Shared Link
Electric Utilities Around the US are Running Out of Transformers
Add transformers to the list of products impacted by the supply change, although this one could seriously plague the utility industry. Some suppliers are reporting wait times for transformers of over a year, and prices have jumped from $3,000 to $20,000. 
Electric Utilities Around the US are Running Out of Transformers
The shortage of the critical grid component is jamming up home building and threatening to cause other problems. In some cases, wait times for the parts are over a year, while costs have spiraled up by over 500%.
Source:
www.route-fifty.com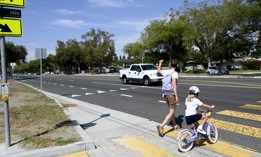 Discussions
Spell checking: Press the CTRL or COMMAND key then click on the underlined misspelled word.
Get Published - Build a Following
The Energy Central Power Industry Network is based on one core idea - power industry professionals helping each other and advancing the industry by sharing and learning from each other.
If you have an experience or insight to share or have learned something from a conference or seminar, your peers and colleagues on Energy Central want to hear about it. It's also easy to share a link to an article you've liked or an industry resource that you think would be helpful.