The Transmission Professionals special interest group covers the distribution of power from generation to final destination. 
Shared Link
CPUC Undergrounding Programs Description
Jul 13, 2022 11:34 am GMT
According to PG&E, SCE and SDG&E in this CPUC report, the costs for undergrounding existing overhead distribution infrastructure can range anywhere from $350 per foot to $1150 per foot, or $1.85 million to $6.072 million per mile. But, each utility is commited to bringing these costs DOWN through aggressive innovation and economies of scale.

And, other major IOU's around the country like Dominion, TECO https://lnkd.in/gUWjMeCf Georgia Power, WE Energy and FPL https://lnkd.in/gKCVafq are spending billions on similar strategic undergrounding programs.

Most importantly, these utilities are evaluating the TOTAL COST OF OWNERSHIP over the life of the underground asset as they improve the reliability, resiliency, safety and the aesthetics of their systems AND modernize the grid for massive electrification in the years to come.

Read what the California regulators have to say about undergrounding and see the great opportunities for the future. 
CPUC Undergrounding Programs Description
Conversion of Overhead Electric Lines to Underground Facilities and Construction of New Underground Electric Lines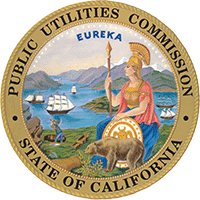 Discussions
Get Published - Build a Following
The Energy Central Power Industry Network is based on one core idea - power industry professionals helping each other and advancing the industry by sharing and learning from each other.
If you have an experience or insight to share or have learned something from a conference or seminar, your peers and colleagues on Energy Central want to hear about it. It's also easy to share a link to an article you've liked or an industry resource that you think would be helpful.