Nuclear Decommissioning Market Analysis – Global Opportunities, Revenue, Demand and Geographical Forecast To 2025 – Eastlake Times
The nuclear decommissioning market size is likely to rise at a CAGR of over 5.0% from 2018 to 2025. Strengthening of the government policies towards shutdown and dismantling of nuclear power plant operations have adversely impacted the nuclear energy sector over the recent years.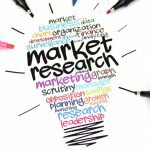 Difficult to keep up with the trends in renewable energy - one day nuclear power plants are part of the climate change action plan and, the next day, the demise of the nuclear power plants has created an entirely new industry. 
Enhancement of renewable energy targets for catering to the ever increasing electricity demand has begun to overshadow the nuclear power generation industry. These factors coupled with the occurrence of the Fukushima Daiichi nuclear disaster have favored the development of the nuclear decommissioning industry, further resulting in rapid shutdown and phase out of pressurized water, boiling water, and other reactors worldwide. ... The advent of the nuclear decommissioning market especially in the U.S. has intensified the competition between industry players with implementation of growth strategies mainly including mergers, acquisitions and joint ventures.