Post
Utilities Remain a Resource for Consumers Concerned about the Climate Crisis
Feb 25, 2020 9:34 pm GMT

1017 views
Consumers are increasingly prioritizing smart home features as they become more conscious of the climate crisis and their own energy consumption. In turn, utilities are adapting their business models to drive smart home technology adoption and provide more customers with devices that support energy savings. By lowering adoption barriers for smart home products across demographics, utilities are positioning themselves as champions of the smart home and climate movements. To continue to meet rising technology demands while supporting consumers and environmental goals, utilities must continue to educate their customers about available rebates and the benefits of owning smart devices.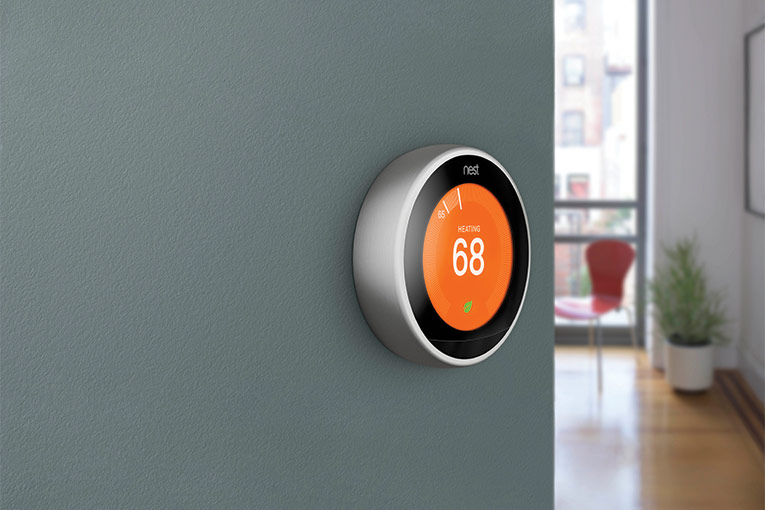 The climate crisis is impacting consumer priorities
Utilities have been supplying power to peoples' homes affordably, safely and reliably since the early 20th century, and consumers are now starting to ask for their energy providers to be climate-conscious and support their own energy-conscious lifestyles. According to a SmartGrid Consumer Collaborative study, more than 25 percent of Millennials would be willing to pay as much as $3-4 more per month just to get their energy from renewable sources. Utilities' consistent role in the daily lives of consumers puts them in the position to transform how they deliver power to meet these modern-day requirements for innovation, emission reductions, customer engagement and environmental responsibility.
Utilities are driving smart home transformation
Leading utilities are embracing consumers' demand for cleaner energy systems and energy-saving resources by driving greater access to smart devices. More utilities are starting to offer online marketplaces that make it easy for consumers to add device rebates at the time of purchase, reducing friction and meeting modern online shopping expectations. These devices, in turn, help to facilitate energy and cost savings for customers and utilities alike. For example, smart thermostats can make it easier for customers to participate in demand response (DR) programs and encourage customers to reduce their energy use. Smart Electric Power Alliance's (SEPA) recent 2019 Utility Demand Response Market Snapshot found that utilities reported a DR enrolled capacity of 20.8 GW in 2018. The report provides another proof point that DR is an important tool for balancing the grid, and it demonstrates how new technologies are making DR programs more robust.
Energy providers are also taking note as devices like smart speakers -- now the fastest-growing consumer technology since the smartphone -- and voice-controlled devices are gaining in popularity. Similar to smart thermostats, these devices can simplify consumer lifestyle choices to help them be more sustainable. As one example, Xcel Energy has offered smart device services since 2015 and is now offering Google Assistant Actions with bill pay commands.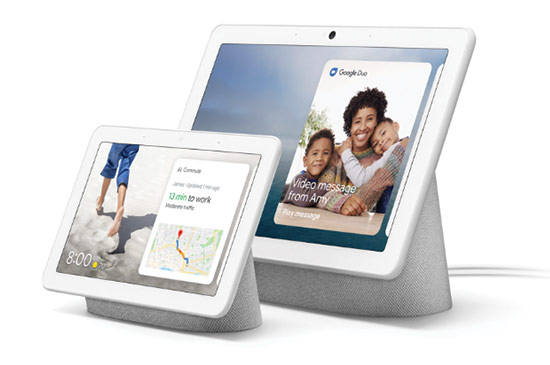 All customers can be a part of the smart home journey
Utilities are working to put these energy-saving technologies into the hands of those who need it most. Initiatives like the Power Project are delivering smart thermostats to low-income households, a segment that's historically been hard to reach. Seniors represent another customer group that is not known to be tech-savvy or easily accessible but stands to benefit greatly from the connected home. Parks Associates reported that 13 percent of seniors 65+ and 30 percent of caregivers consider voice control a must-have feature for an independent living system. The adoption of smart home technology will enable utilities to better address the specific needs of these underrepresented groups, as well as react to watershed moments in history, such as the climate crisis.
What's next
It is encouraging to see the broadening scope of utility smart device programs, but there must be an ongoing effort to ensure that consumers are aware of these offerings. Parks Associates recently indicated that 67 percent of consumers who are planning a smart device purchase prefer to do so through a retailer, and that a vast majority of those surveyed intend to self-install. These findings are both good and bad for the trajectory of increasing the accessibility of smart devices: positive, because it shows that consumers aren't intimidated by the prospect of installing a smart thermostat. Less positive because it also indicates that consumers may not be aware of the cost-saving opportunities of purchasing a device with a rebate through their utility provider. As online marketplaces start to become more common, consumers will recognize that it is just as easy to purchase a device through their utility as it is through their retailer with the added benefit of an immediate rebate.
Utilities must continue to show leadership in driving adoption of energy-saving technologies to address a myriad of challenges and changes resulting from the climate crisis. They're reaching users beyond the early adopters through rebate programs and other initiatives, and expanding offerings to include smart speakers and voice-controlled devices in order to increase their customers' energy-saving capabilities. Looking ahead, utilities must ensure that all customers are aware of available smart device rebates and programs so they can continue to lead the smart home transformation and support climate goals.
(This article was originally published in EE Online at: https://electricenergyonline.com/energy/magazine/1257/article/Guest-Editorial-Utilities-Remain-a-Resource-for-Consumers-Concerned-about-the-Climate-Crisis.htm)
Thank Jeff for the Post!
Energy Central contributors share their experience and insights for the benefit of other Members (like you). Please show them your appreciation by leaving a comment, 'liking' this post, or following this Member.