Roughly 264,000 persons in Germany employed in environmental protection in 2017
Source:
www.cleanenergywire.org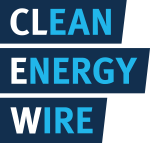 With sizeable amount of the German population working in energy and the environment, what percentage are working in utilities or for utilities and is that expected to grow over time? 
Thank Areg for the Post!
Energy Central contributors share their experience and insights for the benefit of other Members (like you). Please show them your appreciation by leaving a comment, 'liking' this post, or following this Member.