Senior decision-makers come together to connect around strategies and business trends affecting utilities.
Shared Link
Portrait of a Leader: Sue Kelly
I'm sharing this as part of the effort by #girldads unite to #breakthebias
This is what leadership, inspiration and wisdom looks like. I'm going to encourage my two daughters Ashley and Jessica to read this. Truly inspiring.
What advice would Kelly give to those that are at an early stage in their careers in the utilities industry or even at a mid-term stage? 
"This job is not about me. This job is about what my members want and how can I help attain that for them. You sometimes hear this embodied in the concept of servant leadership.
If I had an admonition to a new leader about how to succeed, I think that's what it would be. It's not about you. It's about what you can do for your constituency to help them succeed."
IMO, this is true about all leadership roles, just replace the term "constituency" with employees, students, customers, etc. It still applies.
Portrait of a Leader: Sue Kelly
This month's portrait put together by the PUF team provides the backstory on the retired American Public Power Association CEO.
Source:
www.fortnightly.com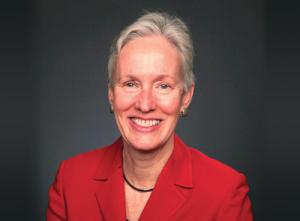 Discussions
No discussions yet. Start a discussion below.
Get Published - Build a Following
The Energy Central Power Industry Network is based on one core idea - power industry professionals helping each other and advancing the industry by sharing and learning from each other.
If you have an experience or insight to share or have learned something from a conference or seminar, your peers and colleagues on Energy Central want to hear about it. It's also easy to share a link to an article you've liked or an industry resource that you think would be helpful.