Brian DAgostino, SDG&E, Director of Fire Science and Climate Adaptation - Climate Champions Episode 21 | Energy Central
Brian DAgostino is the Director of Fire Science and Climate Adaptation at SDG&E, that's San Diego Gas & Electric. By his title, you might think that Brian's background is in firefighting, but he's actually a meteorologist and has wanted to be a weather person since he was a little kid in Boston. He is the first person at SDG&E to have Climate Adaptation in his title, and frankly, maybe the first at any utility. Major fires in the San Diego region in 2003 and 2007 were the catalyst of a decade of hard, devoted work by SDG&E and the San Diego community. Consistent collaboration and commitment have made San Diego a center of excellence for fire science and climate adaptation. In 2013, Brian's team at SDG&E saw the high risk of a fire event and staged a contracted crew at a high-risk location. Armed with 500 gallons of water, they noticed flames, called in the appropriate agencies, and were able to suppress the fire. Given the Santa Anna conditions, it could have been disastrous to the surrounding communities. Forecasting conditions, preplanning for potential situations and taking action before incidents take place are all critical to mitigating the effects of climate change.
Source:
www.energycentral.com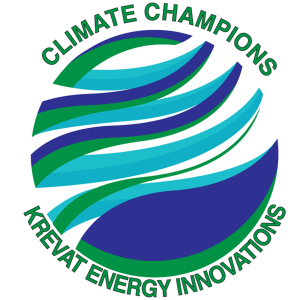 Published a few months ago to the Utility Management Group, but given the relevance to the issues facing the grid this month, sharing with a wider audience.
Thank Lee for the Post!
Energy Central contributors share their experience and insights for the benefit of other Members (like you). Please show them your appreciation by leaving a comment, 'liking' this post, or following this Member.