This group is the default community for every Energy Central registered member. We discuss and share a variety of topics related to the global power industry. 
Shared Link
Angela M. O'Connor Obituary - Visitation & Funeral Information
Mar 29, 2022 10:02 pm GMT
I will miss our long phone conversations. Angie, was an engaging colleague and was always willing to work hard toward a solution. I will miss seeing her at the ISO New England Consumer Liaison Group meetings. She was a courageous, smart leader, who is worthy of emulation.
She will be missed.
Angela M. O'Connor Obituary - Visitation & Funeral Information
View Angela M. O'Connor's obituary, contribute to their memorial, see their funeral service details, and more.
Source:
www.greelyfuneralhome.com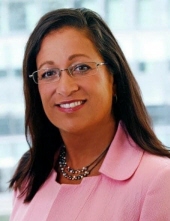 Discussions
Get Published - Build a Following
The Energy Central Power Industry Network is based on one core idea - power industry professionals helping each other and advancing the industry by sharing and learning from each other.
If you have an experience or insight to share or have learned something from a conference or seminar, your peers and colleagues on Energy Central want to hear about it. It's also easy to share a link to an article you've liked or an industry resource that you think would be helpful.