This group brings together those who are interested in topics around oil and gas exploration, drilling, refining, and processing.
Shared Link
Wärtsilä gas engines to burn 100% hydrogen
Another sign of progress for the nascent hydrogen economy:
   'The new development is part of the company's strategy to future-proof its engine technology in line with the global trend towards decarbonisation of the energy and marine markets.  Wärtsilä has now been researching hydrogen as a fuel for twenty years and has already tested its engines with blends of up to 60% hydrogen and 40% natural gas.'
Dr Massey and I discuss decarbonisation of oil and gas:
Wärtsilä gas engines to burn 100% hydrogen
Finnish technology group Wärtsilä is developing a combustion process in its gas engines to enable them to burn 100% hydrogen fuel.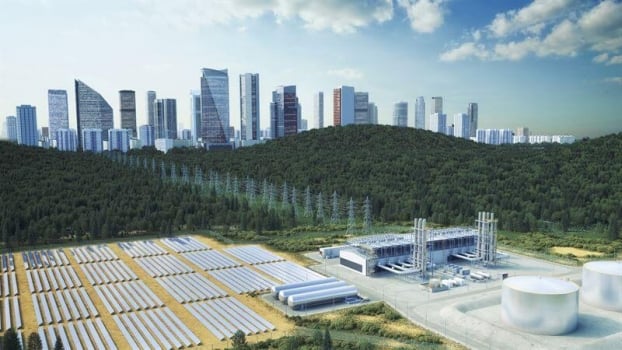 Discussions
Spell checking: Press the CTRL or COMMAND key then click on the underlined misspelled word.
No discussions yet. Start a discussion below.
Get Published - Build a Following
The Energy Central Power Industry Network is based on one core idea - power industry professionals helping each other and advancing the industry by sharing and learning from each other.
If you have an experience or insight to share or have learned something from a conference or seminar, your peers and colleagues on Energy Central want to hear about it. It's also easy to share a link to an article you've liked or an industry resource that you think would be helpful.