This group brings together those who are interested in topics around oil and gas exploration, drilling, refining, and processing.
Shared Link
Profligacy amid scarcity
Some things never change. The energy world has been turned upside down by Russia's invasion of Ukraine and European politicians have woken up to the urgent need to wean their economies off Russian gas. Yet the deplorably wasteful practice of routinely flaring off excess upstream gas at the well head is, sadly, still going strong.
As Europe contemplates the long and painful process of extricating itself from heavy dependence on Russian gas, it should come as a galvanising shock to learn that the global oil industry flared enough upstream gas in 2021 to replace Russian methane molecules in the European energy mix almost entirely.
New data from the World Bank reveals that worldwide gas flaring rose marginally to 143 billion cubic metres (Bcm) last year. That equates to roughly 93% of Europe's gas purchases from Russia. Another way to look at it is that those 143 Bcm could have generated some 1,800 terawatt-hours (TWh) of electricity, almost two-thirds of the EU's net domestic power generation, according to the World Bank.
Profligacy amid scarcity
Ukraine is smouldering. The EU is paying a fortune to import LNG. Yet the global oil and gas industry is still flaring off as much gas as the EU buys from Russia each year. Plus ça change?
Source:
www.energyflux.news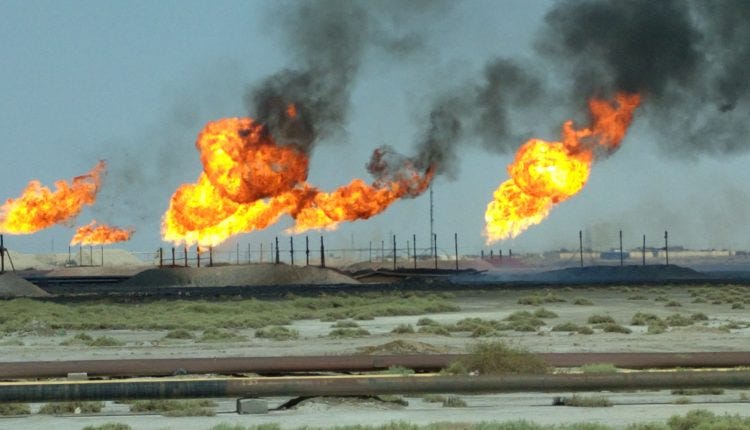 Discussions
No discussions yet. Start a discussion below.
Get Published - Build a Following
The Energy Central Power Industry Network is based on one core idea - power industry professionals helping each other and advancing the industry by sharing and learning from each other.
If you have an experience or insight to share or have learned something from a conference or seminar, your peers and colleagues on Energy Central want to hear about it. It's also easy to share a link to an article you've liked or an industry resource that you think would be helpful.