This group brings together those who are interested in topics around oil and gas exploration, drilling, refining, and processing.
Shared Link
Offshore wind's value proposition
Can offshore wind Replace Deepwater for oil & Gas ??  Clearly, the segment is the one most clearly suited to the Majors' skill set.
As the Majors transition into Big Energy, a well-curated and diversified offshore wind portfolio holds the promise of the full package: scale with double-digit IRRs, long-term and relatively stable cash flows and high operating cash margins.
What is Size of Opportunity for Oil & Gas
Massive. Growth will be exponential; annual spend on offshore wind will rise from less than US$20 billion in 2020, 6% of global renewables investment, to almost US$120 billion in 2030, 25% of the total.
What is the Challenge for Majors from Competitors?
Utilities, including Ørsted, RWE and Iberdrola, have locked in much of the offshore wind pipeline through 2026. But the UK, Europe, the US and Japan are among a host of governments accelerating lease auctions and centralised tenders in the push for net zero - Bottom-line it will take some time for majors.
What are key value Measures ?
Operating cash flow per gigajoule equivalent (GJe) is key metric.
An offshore wind portfolio will deliver an average operating cash flow margin of US$4 per GJe from 2025 to 2040. For a giant 3.6 GW project such as the UK's Dogger Bank, that equates to around US$9 billion of cash flow generation in real terms over the 15 years. Deepwater, LNG and conventional projects of comparable scale would generate US$8 billion, US$6 billion and US$5 billion, respectively, over the same period, assuming US$60/bbl.
What is the key Challenges?
Baseline returns are around 5% to 6% (nominal, unlevered), driven down by fierce competition 
Majors need to deliver IRRs above 10% in order to compete for capital against alternative investment options (example Deepwater, LNG, Conventional)
BOTTOMLINE
Competition with utilities like Orsted RWE will be  stiff. Oil Majors need to convince investors they can navigate the "pay to play" strategy in offshore wind.
Offshore wind's value proposition
Big Oil's future dividend machine?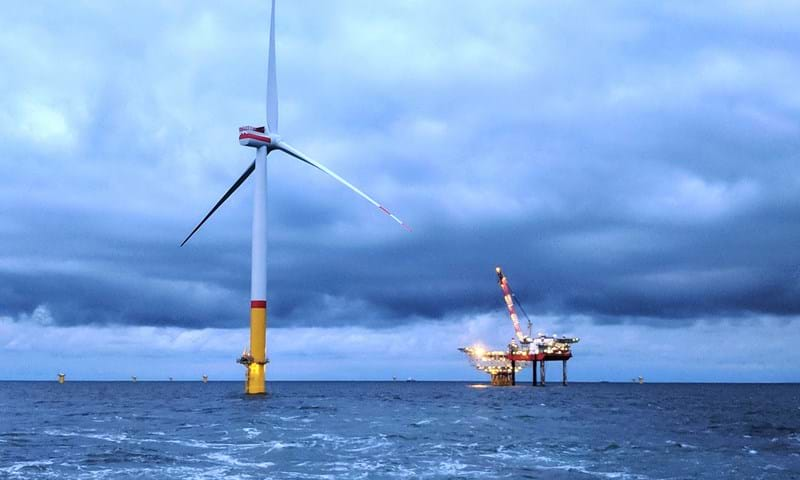 Discussions
No discussions yet. Start a discussion below.
Get Published - Build a Following
The Energy Central Power Industry Network is based on one core idea - power industry professionals helping each other and advancing the industry by sharing and learning from each other.
If you have an experience or insight to share or have learned something from a conference or seminar, your peers and colleagues on Energy Central want to hear about it. It's also easy to share a link to an article you've liked or an industry resource that you think would be helpful.