Major Fire Breaks Out at Power Station in Moscow Region - The Moscow Times
A major fire broke out at a power station in the Moscow region on Thursday, injuring six to nine people, the energy ministry and Russian media reports said. Huge flames could be seen leaping into the sky from Thermal Power Station-27 in the Mytishchi district northeast of Moscow. An eyewitness quoted by the state-run RIA news agency said the flames were 50 meters high. Footage circulating on social media showed huge flames leaping into the sky at the facility.
Source:
www.themoscowtimes.com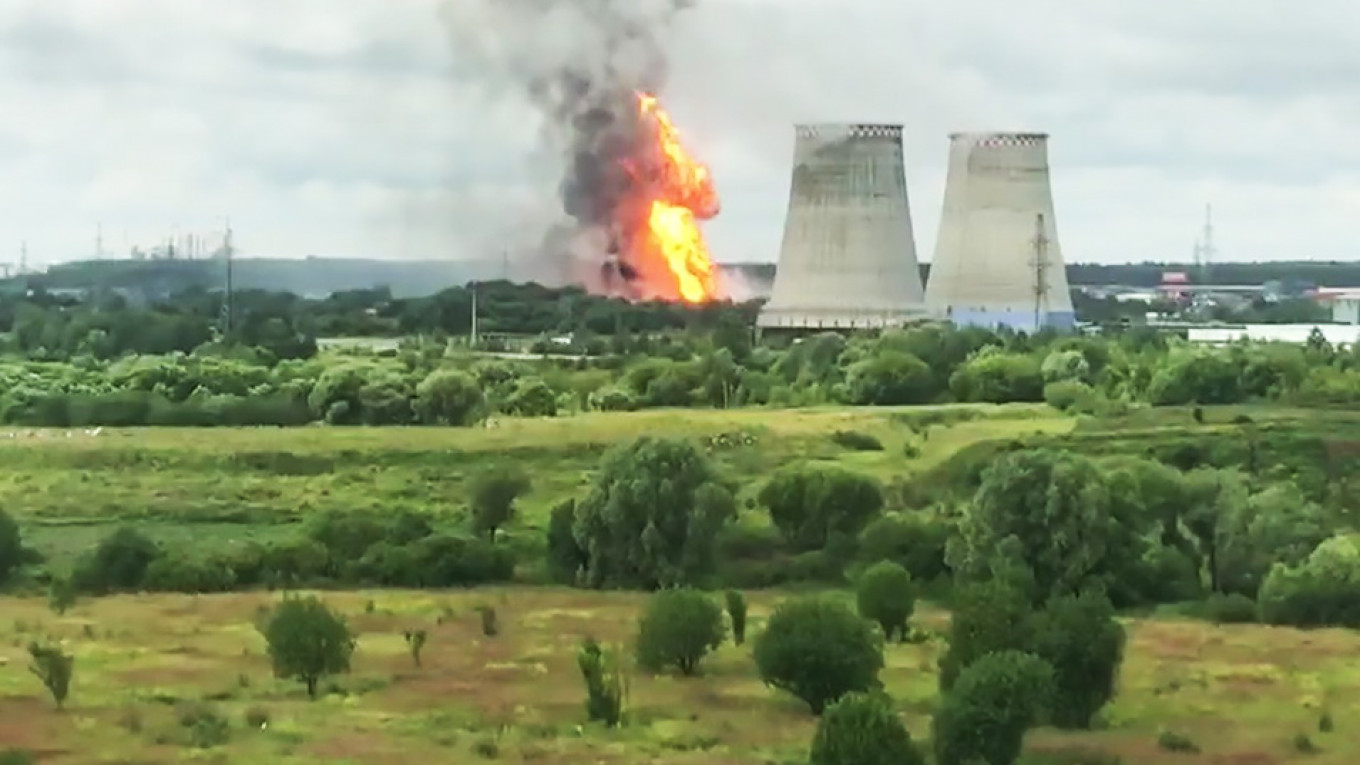 According to preliminary data, the fire may have been caused by a blast at the Severnaya Thermal Power Plant in Mytishchi, near Moscow. The blaze has released a pillar of smoke rising roughly 50 meters high. The gas-powered Severnaya thermal plant in Mytishchi, with the capacity of 1,060 MWt, was put into service in 1992.
Photo: Sergei Vedyashkin / Moskva News Agency
http://twitter.com/i/moments/1149257560882581504?ref_src=twsrc%5Etfw
"The accident occurred at Thermal Power Plant No. 27 (Severnaya), located in the village of Chelobityevo, in the Mytishchi district of the Moscow Region. A large number of units of the Emergencies Ministry have been deployed to the site," a source from the Russian Emergencies Ministry said.
"A gas pipeline is on fire, measures are being taken to block the pipeline, the thermal plant will be shut down,... Seven people have been hurt, all of them have sustained first-and second degree burns. Now medical assistance is being provided to them," the source commented.
Thank Stephane for the Post!
Energy Central contributors share their experience and insights for the benefit of other Members (like you). Please show them your appreciation by leaving a comment, 'liking' this post, or following this Member.