This group brings together those who are interested in topics around oil and gas exploration, drilling, refining, and processing.
Shared Link
Germany's gas grid operators present concept for 2030 green hydrogen grid
Remarkable transformation times mentioned as Germany looks at a Green hydrogen gas grid...'This would create a completely new energy network in Germany on the basis of the existing natural gas network, giving industries such as steel or chemicals the opportunity to become climate neutral," said the group's director Inga Posch. She said gas grid fees would only have to increase by less than one percent by 2031 to finance the project. The initial green gas grid would mainly serve to connect demand hot spots in the German states of North Rhine-Westphalia and Lower Saxony with projects to make green hydrogen using wind turbines in the North of the country.
Dr Massey and I analyse progress in the hydrogen sector
Germany's gas grid operators present concept for 2030 green hydrogen grid
Source:
www.cleanenergywire.org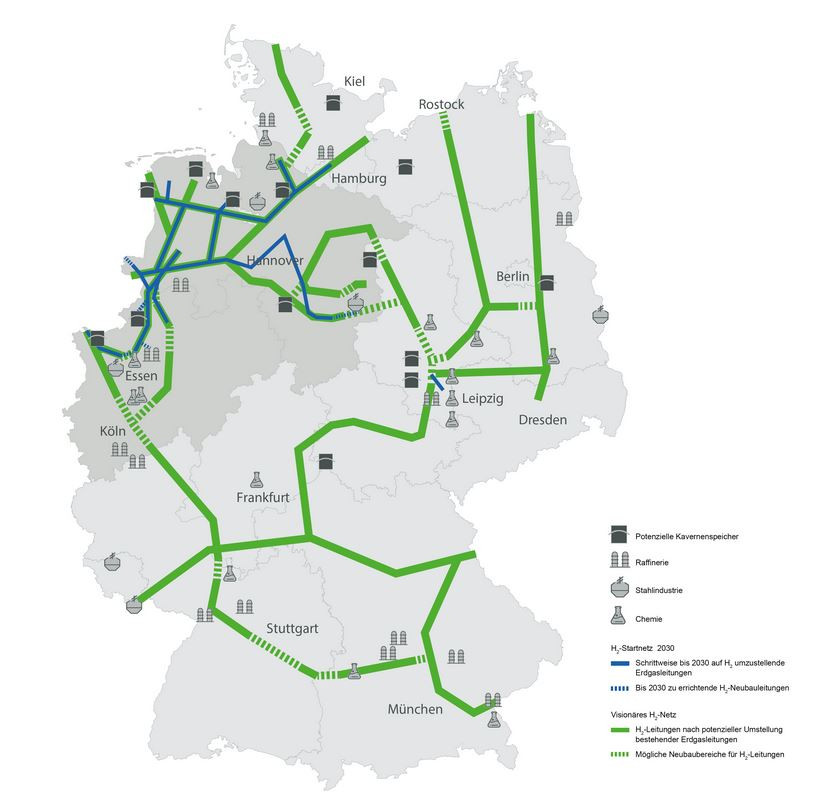 Discussions
Spell checking: Press the CTRL or COMMAND key then click on the underlined misspelled word.
Get Published - Build a Following
The Energy Central Power Industry Network is based on one core idea - power industry professionals helping each other and advancing the industry by sharing and learning from each other.
If you have an experience or insight to share or have learned something from a conference or seminar, your peers and colleagues on Energy Central want to hear about it. It's also easy to share a link to an article you've liked or an industry resource that you think would be helpful.