This group brings together those who are interested in topics around oil and gas exploration, drilling, refining, and processing.
Shared Link
Germany's energy package sparks a wave of criticism in Europe
Why?
...Once again, Berlin is now tempted to go it alone, as soaring gas and electricity prices are sending its economic and political decision-makers into a tailspin. 
Nothing is crystal clear in the Nord Stream 1 and 2 pipeline sabotage
During the due diligence of the project, practically only environmental issues were considered as elements of utmost importance, dismissing geopolitical considerations, error of errors, and taking into consideration the strategic location of the pipelines.   
The due diligence conclusions failed—first, a terrorist attack on the pipeline facilities. And secondly, because of the pipeline explosion, the creation of an uncontrollable artificial geyser from the natural gas leak in the middle of the already heavily polluted Baltic Sea created an enormous environmental crisis.
Germany and Russia are responsible for the security and maintenance of the pipeline. 
Within the basic routines of natural gas pipelines, apart from using electronic devices for fault detection (fiber optics). Physical inspections (buried, underwater, or aerial) along the pipeline are a must, at least in the critical sections. We are talking about "only" 1200 km long; if we divide this distance by 3, it is 400 km long, equaling nothing to perform its daily route. Had this essential routine been implemented, would the strange ships locate days before in the denotation zones by satellite images have been detected? What is the last straw, that German companies built the pipeline mainly? Nothing wrong? The maintenance of the pipeline was in charge of a German company.
Now that the pipeline has been destroyed. Germany is going it alone... In bad fellowship, every man for himself.
Germany's energy package sparks a wave of criticism in Europe
The 200 billion euro support package aims to cut gas and electricity bills in Germany. But, it has faced criticism from the EU's member states, who say it challenges European unity.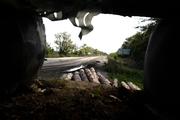 Discussions
No discussions yet. Start a discussion below.
Get Published - Build a Following
The Energy Central Power Industry Network is based on one core idea - power industry professionals helping each other and advancing the industry by sharing and learning from each other.
If you have an experience or insight to share or have learned something from a conference or seminar, your peers and colleagues on Energy Central want to hear about it. It's also easy to share a link to an article you've liked or an industry resource that you think would be helpful.