This group brings together those who are interested in topics around oil and gas exploration, drilling, refining, and processing.
Shared Link
EU gas goes… negative?
The European spot price for gas dipped into negative territory yesterday. Yes, you read that right: natural gas, that prized energy commodity that Russia has weaponised in its economic war with Europe, was for a moment less than worthless. What was that about scarcity pricing? Rejoice, crisis averted! Right?
Not quite. It's a lot more complex than that. The spot (hour-ahead) price of gas traded on Dutch gas hub TTF briefly dipped below zero on Monday, before quickly rebounding into the black:
EU gas goes… negative?
Gas stocks are almost full, but don't rejoice yet
Source:
www.energyflux.news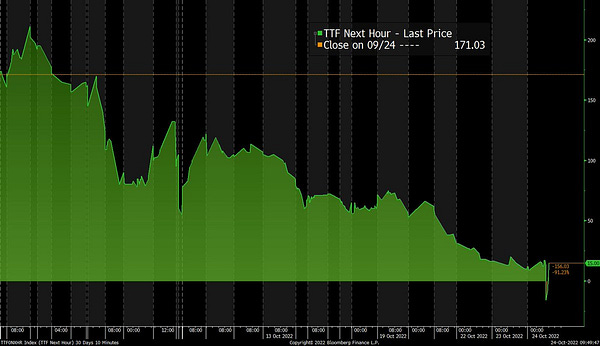 Discussions
No discussions yet. Start a discussion below.
Get Published - Build a Following
The Energy Central Power Industry Network is based on one core idea - power industry professionals helping each other and advancing the industry by sharing and learning from each other.
If you have an experience or insight to share or have learned something from a conference or seminar, your peers and colleagues on Energy Central want to hear about it. It's also easy to share a link to an article you've liked or an industry resource that you think would be helpful.