This group brings together those who are interested in topics around oil and gas exploration, drilling, refining, and processing.
Shared Link
Energy super basins: Where the renewable, CCS and upstream stars align
Todays TRADITIONAL SUPER BASINS of oil & gas will not meet the challenges of sustainability and achieving Net-Zero by 2050.  
For the upstream industry to become more sustainable, it must focus on resources that are co-located with both plentiful clean electricity and CCS potential. These are the ENERGY SUPER BAINS; While the oil and gas industry's past is rooted in its traditional super basins, its future will be energy super basins. These feature co-location of three essential elements:
 Abundant advantaged resources
Access to low-cost renewables
Hub-scale CCS opportunities
Some traditional super basins will evolve into the energy super basins of the future.

These will use renewables and CO2 sequestration to improve sustainability.
Making disadvantaged barrels advantaged is a huge opportunity and will be a key investment theme.

But other traditional super basins will be harder to decarbonise and face being left behind.
These basins will see flight of capital and product that is hard to sell.
The basins in Russia, Venezuela and Alaska may fall in this category.
3. Host governments may have opportunities to improve the outlook of a basin
KEY INSIGHTS NOT COVERED IN THE ARTICLE
CCS is solution only for hard-to-abate industries (like Cement, refining, steel etc.), this industry has no other alternative currently.
Only a small sub-set of oil and gas emissions can be offset using CCS (Removal project) and have low capture cost (highly pure CO2 from Natural gas processing)
Other industries like power and chemicals must rely on total avoidance of fossil fuels; using Avoidance projects (Renewables like solar, wind etc) or Reduction projects. This will reduce most of the emissions. 
Although hub-scale CCS project is only way to reduce emissions by CCS commercially, there only handful of projects (30) currently in operation (removing on 40 mtpa or 0.04 Giga tonne/y ). This is minuscule, compared to 40 Giga tonne/y of emissions that are associated with fossil fuels and must be removed.
The current pipeline of projects lock 1.0  Giga tonne/annum, most of these projects are only on drawing board, and many may not see fruition.
The major oil companies, although have touted CCS and blue hydrogen as solution, the actual investment in these projects is very low.
In USA, where most projects have been undertake, have been enabled by Federal 45Q  credits ($50/tonne for pitting CO2 in Saline aquifer and $35/tonne for EOR. That too in low cost capture like Natural gas Processing (NGP)
Unless Federal 45Q limits are raised ($100/tonne). The hard-to-abate industries will not be able to benefit.
Time, enabling regulations, investment and corporate will to do is of essence.
Energy super basins: Where the renewable, CCS and upstream stars align
The world's need for sustainable energy is set to change the geography of the oil and gas industry, increasingly entwining it with renewables. The upstream industry of the 2030s and beyond, therefore, must focus on where its synergies with new energies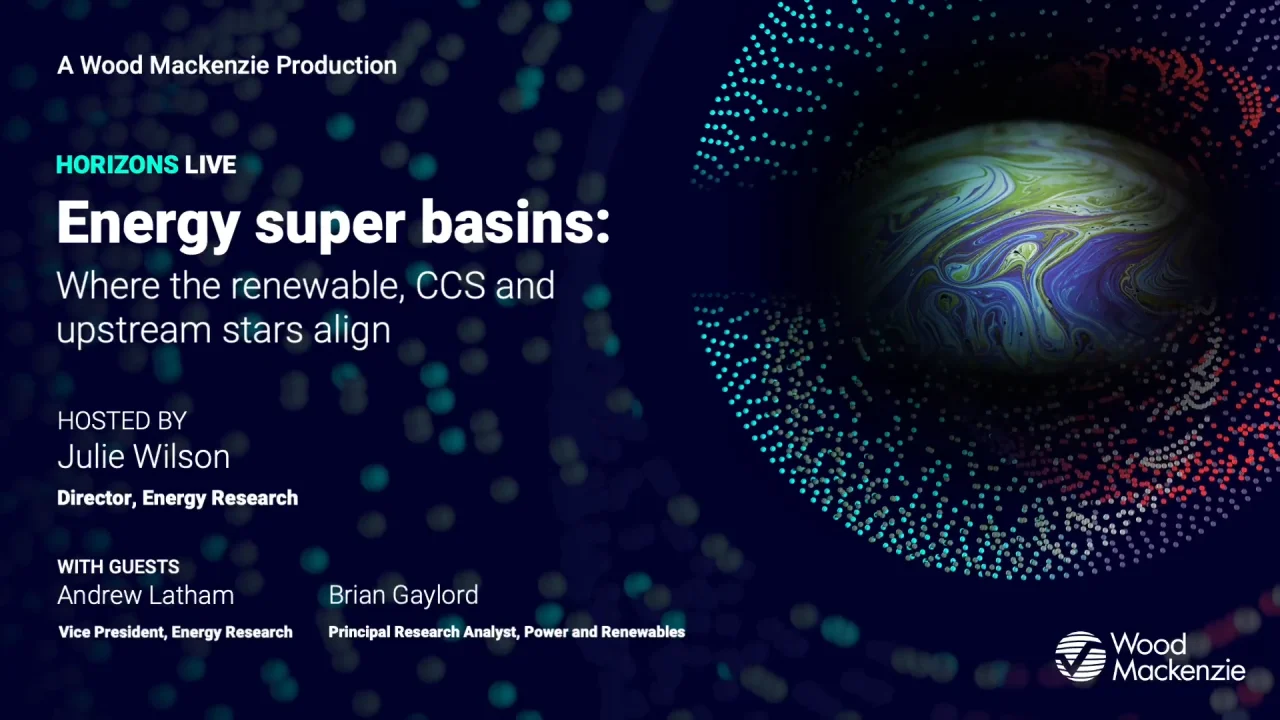 Discussions
No discussions yet. Start a discussion below.
Get Published - Build a Following
The Energy Central Power Industry Network is based on one core idea - power industry professionals helping each other and advancing the industry by sharing and learning from each other.
If you have an experience or insight to share or have learned something from a conference or seminar, your peers and colleagues on Energy Central want to hear about it. It's also easy to share a link to an article you've liked or an industry resource that you think would be helpful.