This group brings together those who are interested in topics around oil and gas exploration, drilling, refining, and processing.
Shared Link
Energy: Europeans still have no solution for soaring prices
In crises, political decisions are always wrong. And Europe is in a deep crisis over the supply of natural gas to the continent. The point is that, frankly speaking, there are countries and many who did not agree with the Nord Stream project and who do not depend on gas as others do, and are now paying the consequences of this failed project. Now, the European Union is trying to find a joint way forward by appealing to solidarity (sharing the gas between countries), which is not easy, and unity. There are several dangers at this stage, such as, for example, -all in- with the entire production park, which implies a drastic environmental setback. Also, many of the nuclear reactors, mainly in France, have not been used for decades and their conditions are unknown.  And then we hear insane apostolates: the representative of the Swedish Democratic Party, Mrs. Elsa Widding, a member of the coalition party of the new government, yesterday in the Swedish Parliament, confidently claimed that our planet Earth has no climate problems and urged poor countries to produce electricity with coal.
Energy: Europeans still have no solution for soaring prices
EU heads of state and government will meet again in Brussels on Thursday to discuss their fellow citizens' energy bills.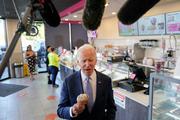 Discussions
Get Published - Build a Following
The Energy Central Power Industry Network is based on one core idea - power industry professionals helping each other and advancing the industry by sharing and learning from each other.
If you have an experience or insight to share or have learned something from a conference or seminar, your peers and colleagues on Energy Central want to hear about it. It's also easy to share a link to an article you've liked or an industry resource that you think would be helpful.