This group brings together those who are interested in topics around oil and gas exploration, drilling, refining, and processing.
Shared Link
Banks assess the impact of climate commitments
Environmental groups such as the Sierra Club argue that there is an irreconcilable contradiction between banks' claims to support the goals of the Paris climate agreement, and their continued lending for new oil and gas development
KEY TALKE AWAYS
Banks can, in fact, still finance new oil and gas production while meeting their goals for emissions reductions. But the new frameworks of commitments and pressure from policymakers and regulators are creating tensions that still need to be worked through.
Environmental campaigners have argued that that commitment means the banks should immediately stop all financing for new fossil fuel production. This has created lots of friction?
At a time when the world is crying out for increased supplies of energy, and particularly natural gas to replace flows from Russia, that argument has raised alarms about whether the industry is being starved of the financing it needs to meet future demand.
BANKS CONCERNS
The banks' concerns were heightened by an update in June to the UN's Race to Zero campaign, which prescribes mandatory climate criteria for the Net-Zero Banking Alliance.
The new guidance for Race to Zero for members to "phase down and out all unabated fossil fuels", and a requirement for members to "restrict the development, financing and facilitation of new fossil fuel assets".
It also explicitly referred to the International Energy Agency's 2021 Net Zero scenario, which envisions no new oil and gas fields being needed. 
WHY LACK OF FUNDING FOR OIL & GAS?
The reduction in investment in upstream in recent years is not because of a lack of finance. It's because of a chronic lack of stable returns, which has finally led to improved corporate capital discipline
Curbing the finance has limited impact, in recent years most reductions in investmnets come from volatility in the commodity process
BOTTOMLINE
The new guidance from the UN should allow enough leeway for banks to support badly-needed investment in new oil and gas supply, while they work to curb emissions. But it will take time to see how the new framework shakes down.
Banks assess the impact of climate commitments
Lenders can still finance new oil and gas development, but emissions goals mean the balance of their operations is shifting.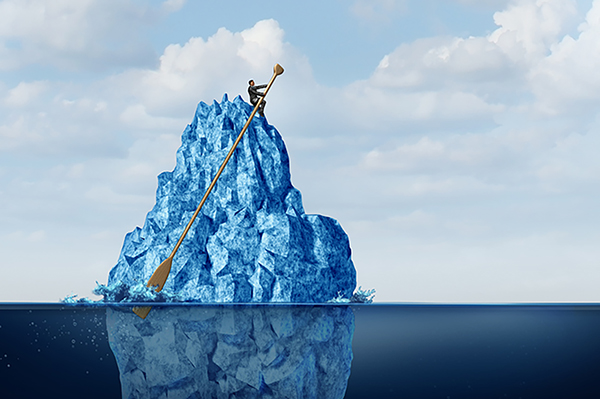 Discussions
No discussions yet. Start a discussion below.
Get Published - Build a Following
The Energy Central Power Industry Network is based on one core idea - power industry professionals helping each other and advancing the industry by sharing and learning from each other.
If you have an experience or insight to share or have learned something from a conference or seminar, your peers and colleagues on Energy Central want to hear about it. It's also easy to share a link to an article you've liked or an industry resource that you think would be helpful.