Airbus unveils three hydrogen-powered aircraft concepts
Multinational aerospace corporation Airbus has today unveiled three hydrogen-based concepts for what it believes will be the world's first zero emission commercial aircraft, entering service...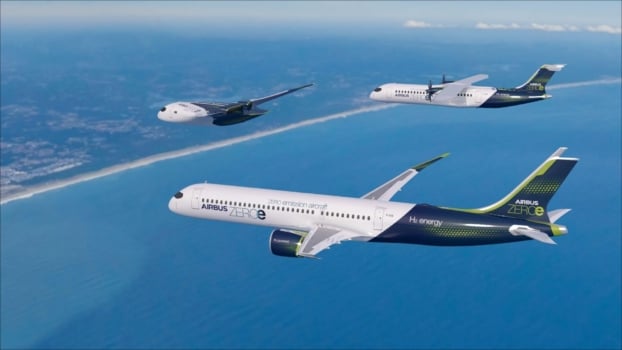 Hydrogen aircraft, more at the Hydrogen for Aviation https://bit.ly/32dolZb Professionals group
Guillaume Faury, Airbus CEO, said, "This is a historic moment for the commercial aviation sector as a whole and we intend to play a leading role in the most important transition this industry has ever seen."
"The concepts we unveil today offer the world a glimpse of our ambition to drive a bold vision for the future of zero emission flight. I strongly believe that the use of hydrogen – both in synthetic fuels and as a primary power source for commercial aircraft – has the potential to significantly reduce aviation's climate impact."
Join me for
Thank Charley for the Post!
Energy Central contributors share their experience and insights for the benefit of other Members (like you). Please show them your appreciation by leaving a comment, 'liking' this post, or following this Member.