The mission of this group is to bring together utility professionals in the power industry who are in the thick of the digital utility transformation. 
Shared Link
Success Story: Lower Colorado River Authority
This is an example of a company wide cybersecurity strategy within a Electric Generating Company that uses NIST best cybersecurity practices across the entire IT/OT ecosystem - this is the direction we need to be headed to protect the entire grid, IMO. NERC CIP regulations are too rigid and too burdensome and do not adequately provide cybersecurity protections for the entire electric grid the as comprehensively as the NIST standards. This also better positions LCRA to report cyber incidents with CISA when the CIRCIA details emerge.
Success Story: Lower Colorado River Authority
The voluntary Framework for Improving Critical Infrastructure Cybersecurity was developed through a col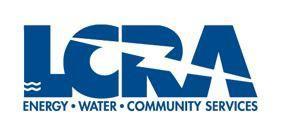 Discussions
No discussions yet. Start a discussion below.
Get Published - Build a Following
The Energy Central Power Industry Network is based on one core idea - power industry professionals helping each other and advancing the industry by sharing and learning from each other.
If you have an experience or insight to share or have learned something from a conference or seminar, your peers and colleagues on Energy Central want to hear about it. It's also easy to share a link to an article you've liked or an industry resource that you think would be helpful.