The mission of this group is to bring together utility professionals in the power industry who are in the thick of the digital utility transformation. 
Shared Link
Digital Transformation Investments to Top $3 Trillion Mark
Utilities are walking the walk and not just talking the talk in terms of digital transformation. In 2026, worldwide spending on such solutions is expected to reach $3.4 trillion, a five-year compound annual growth rate (CAGR) of 16.3%. Emerging technologies, such as cloud, mobile, social media, and artificial intelligence and machine learning, are empowering energy companies to streamline business processes, improve customer service, lower expenses, and increase revenue. Digital Twins and Robotic Process Automation-Based Processing are two fast growing areas with five-year CAGRs of 35.2% and 31.0% respectively.
Digital Transformation Investments to Top $3 Trillion Mark
IDC examines consumer markets by devices, applications, networks, and services to provide complete solutions for succeeding in these expanding markets.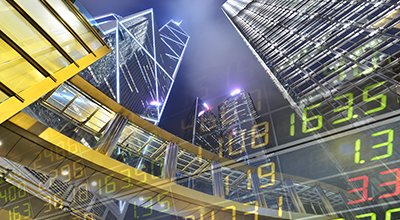 Discussions
No discussions yet. Start a discussion below.
Get Published - Build a Following
The Energy Central Power Industry Network® is based on one core idea - power industry professionals helping each other and advancing the industry by sharing and learning from each other.
If you have an experience or insight to share or have learned something from a conference or seminar, your peers and colleagues on Energy Central want to hear about it. It's also easy to share a link to an article you've liked or an industry resource that you think would be helpful.