The Grid Professionals Group covers electric current from its transmission step down to each customer's home. 
Shared Link
NATF : Seeking comments by 2/18 to improve software supply chain guidance
NIST and CISA have taken important steps to help secure the software supply chain as prescribed be the May 12, 2021 Cybersecurity Executive Order, 14028. Modern guidelines for software supply chain protections were issued by NIST on February 4, 2022 to implement more effective measures to detect and mitigate software supply chain risk. Using this new guidance a software consumer will be able to answer the question at any moment in time and receive a rapid risk assessment: "What is the vulnerability status of product P, version V from Supplier S at time(t) at the SBOM component level?"
This excerpt from the NIST guidance issued on 2/4 provide a clear understanding of the intent of this guidance:
This document provides recommendations to federal agencies on ensuring that the producers of software they procure have been following a risk-based approach for secure software development throughout the software life cycle. These recommendations are intended to help federal agencies get the information they need from software producers in a form they can use to make risk-based decisions about procuring software. These recommendations address all items within Section 4e from a software purchaser (federal agency) viewpoint. They involve software producers indicating conformity with secure software development practices as part their internal processes by providing artifacts to federal agency purchasers and/or attesting to conformity.
The scope of this guidance is limited to federal agency procurement of software, which includes firmware, operating systems, applications, and application services (e.g., cloud-based software), as well as products containing software. The location of the implemented software, such as on-premises or cloud-hosted, is irrelevant.
These guidelines provide a powerful capability that genuinely helps software consumers manage risks whenever new, dangerous, vulnerabilities, like Log4j, are reported.
REA filed the following comments to NATF recommending adoption of these 2/4/2022 NIST best practices to improve software supply chain security and risk management:
COMMENTS FILED WITH NATF on 2/7/2022
On behalf of Reliable Energy Analytics, LLC (REA) I'm pleased to submit these comments in response to the Annual Supply Chain Criteria and Questionnaire Revision Process Underway, with a deadline of 2/18/2022.
REA thanks the NATF for the opportunity to provide these comments for your consideration.
BACKGROUND
REA has extensive experience with NIST C-SCRM and NTIA SBOM best practices based on NTIA SBOM guidelines, NIST SP 800-161, the NIST Cybersecurity Framework version 1.1 and the NIST SP 800-53 series of standards, since 2018. REA has been actively engaged in the development of software supply chain risk management solutions since November, 2018 in support of Federal Regulatory Commission (FERC) Order 850 (18 CFR Part 40): Supply Chain Risk Management Reliability Standards, for the Electric industry. REA's experiences and contributions to the development of NTIA SBOM and NIST C-SCRM (SP 800-161 R2 Appendix F) standards was provided via the following activities:
Participant in NTIA Software Transparency Initiative since 2020
Participant in CISA SBOM initiative since 2021
Group member NIST sw.assurance initiative, (NIST group responsible for SP 800-161) since 2020; Comments were filed with NIST for Appendix F enhancements
Active member Linux Foundation NTIA SPDX SBOM Technical Team, since 2021
Active member CISA ICT_SCRM Task Force, small and medium business work group since 2021 and author of the open-source SBOM Vulnerability Disclosure Report
Participant in Linux Foundation DocFest NTIA SPDX SBOM interoperability testbeds
Design, development and release of the Software Assurance Guardian Point Man (SAG-PM ™) risk assessment application, a NIST C-SCRM and NTIA SBOM solution for Executive Order 14028 following NIST SP 800-161 Appendix F, has been commercially available since 2021 and now stands at version 1.1.8
REA is a longtime supporter of the NATF Security Assessment Model and has publicly written on this topic: https://energycentral.com/c/gr/implementing-natf-supply-chain-assessment-model
REA continues to be engaged in the development of electric industry standards and cybersecurity best practices through participation in NPCC TFIST.
COMMENTS
Solarwinds acutely raised awareness to the real threats and risks that can impact any organization that uses software in their operations. Software supply chain attacks are very effective and efficient, with the ability to exploit a trusted software vendor and can rapidly affect, potentially 1000's of customers. This stark reality has prompted the U.S. Government to take swift steps to secure the software supply chain, starting with the issuance of Cybersecurity Executive Order (EO) 14028 on May 12, 2021. This order requires federal entities to require software vendors to provide greater transparency into their cybersecurity and software development practices, software compositions and vulnerability reporting practices, including attestations by a software vendor of their adherence to these required practices.
It is conceivable that some government operated utility entities, i.e. BPA and TVA, could be subject to meeting Executive Order 14028 requirements in addition to NERC/FERC regulations. REA recommends that NATF consider incorporating the February 4, 2022 guidance offered by NIST, by requiring SBOM's, Vulnerability Reporting and vendor attestations along with NIST SP 800-161 R2 Appendix F guidelines to ensure the use of best practices for software supply chain cybersecurity across the Electric industry.
An example of how to align with the best practices prescribed by NIST for software supply chain requirements under Executive Order 14028  is provided by REA's open-source Vendor Response File (VRF) and Vulnerability Disclosure Report attestation solutions that are used to communicate required evidence data for EO 14028 compliance.
            REA thanks the NATF for the opportunity to submit these comments.
NATF : Seeking comments by 2/18 to improve software supply chain guidance
The NATF's mission is to promote excellence in the reliable operation of the electric transmission system. Annual Supply Chain Criteria and Questionnaire Revision Process Underway The NATF is commencing the annual revision process for the "NATF Supply Chain Security Criteria" and the "Energy Sector Supply Chain Risk Questionnaire." The revision process, the criteria, and the questionnaire are posted on the NATF's public Supply Chain Cyber Security Industry Coordination site. The process is open to industry, suppliers, regulators, and other stakeholders. Input on the criteria and questionnaire can be submitted to supplychain@natf.net until close of business February 18 for consideration in the 2022 review cycle.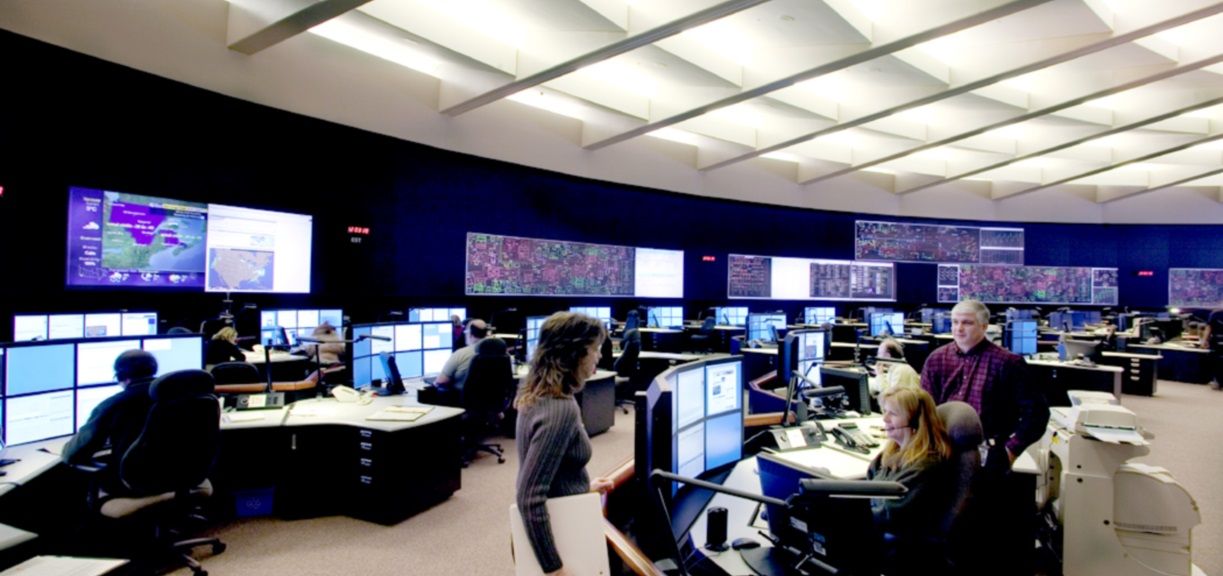 Discussions
No discussions yet. Start a discussion below.
Get Published - Build a Following
The Energy Central Power Industry Network® is based on one core idea - power industry professionals helping each other and advancing the industry by sharing and learning from each other.
If you have an experience or insight to share or have learned something from a conference or seminar, your peers and colleagues on Energy Central want to hear about it. It's also easy to share a link to an article you've liked or an industry resource that you think would be helpful.