Infrastructure Legislation Must Prioritize More Robust, Resilient Electric Grid
From the White House to Capitol Hill, from federal agencies to the private sector and their lobbyists, everyone is abuzz about rejuvenating and rebuilding our nation's aging infrastructure.
Source:
protectourpower.org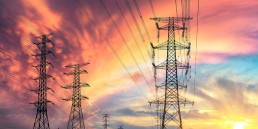 If the early trajectory of policymaking remains unchanged, Congress later this year will enact legislation authorizing an almost incomprehensible amount of spending on critical infrastructure. A paramount question, as this Protect Our Power commentary explores, is whether Congress will pay lip service to the security and resilience of the electric grid, or whether the investment will align with the reality that reliable power supplies are fundamental to the ability of so many sectors to function. How much money do you feel Congress should allot to grid security, including cybersecurity, in infrastructure legislation?