How Do Presidential Candidates Plan to Protect the Electric Grid?
The first presidential debate will be an important moment in defining the positions of the candidates on issues that are critical to the nation. One issue, in particular, cuts across the political spectrum and affects all Americans directly – the security and integrity of our electric grid.
Source:
protectourpower.org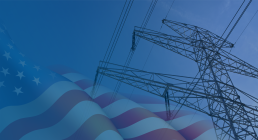 Whether the debates prove to be the means by which we hear candidates' positions on key issues of national security is a big unknown at this point. Still, it is incumbent upon us to raise the questions about how they plan to protect the electric grid and other critical infrastructure, and to insist upon answers.