The Grid Professionals Group covers electric current from its transmission step down to each customer's home. 
Shared Link
Analysis: It's time to pay serious attention to the power grid
The wise words of Karen Wayland are profound:
Karen Wayland contributed to the energy resilience portion of the energy review when she worked at the Department of Energy and now she's CEO of Gridwise, an alliance of utilities, energy companies and other groups that is pushing for a modernized electrical grid.
"We're seeing it already," Wayland said. "It's here."
And she argued the energy infrastructure has to be ready for what's coming.
"When you think about recovering from storms, you have to assume that what we're going to get in five, 10 years will be more severe than what we're getting even now as a result of climate change," she said, adding that cybersecurity must also be addressed.
Reliability is first, and foremost, a technical problem to solve, which cannot be solved using economic only market designs, as Texas and California have proven.
Analysis: It's time to pay serious attention to the power grid
Millions of Americans have gone without power this year. The biggest examples include California (heat), Texas (cold) and now Louisiana (hurricanes).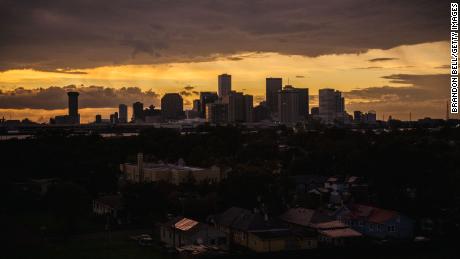 Discussions
Spell checking: Press the CTRL or COMMAND key then click on the underlined misspelled word.
Get Published - Build a Following
The Energy Central Power Industry Network is based on one core idea - power industry professionals helping each other and advancing the industry by sharing and learning from each other.
If you have an experience or insight to share or have learned something from a conference or seminar, your peers and colleagues on Energy Central want to hear about it. It's also easy to share a link to an article you've liked or an industry resource that you think would be helpful.