The Generation Professionals Group is for utility professionals who work in biomass, coal, gas/oil, hydro, natural gas, or nuclear power generation fields. 
Shared Link
Scholz details acceleration of Germany's energy transition at Davos
Perhaps one of the most important transformations of the week

—Chancellor Olaf Scholz, caught between radical environmentalists on one hand and pressure from Ukraine for Leopard heavy tanks on the other, sought to distance himself from the fray. The only head of state of a G7 country to have made the trip to Switzerland this year, he detailed his battle plan to make his country the world leader in the fight against climate change even while restoring its industrial competitiveness. He presented the strategy in martial terms.

"Most importantly, our transformation toward a climate-neutral economy – the fundamental task of our century – is currently taking on an entirely new dynamic," the chancellor said. "Not in spite of, but because of the Russian war and the resulting pressure on us Europeans to change." As proof of his country's dynamism and of Russian President Vladimir Putin's failure, he emphasized that Germany, which had been dependent on Russian gas supplies in the run-up to the offensive, had managed to become almost completely free of them in less than a year.

On Le Monde Today
Scholz details acceleration of Germany's energy transition at Davos
The German chancellor, the only leader of a G7 country present at the World Economic Forum, presented his plan on Wednesday in Switzerland.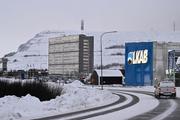 Discussions
No discussions yet. Start a discussion below.
Get Published - Build a Following
The Energy Central Power Industry Network® is based on one core idea - power industry professionals helping each other and advancing the industry by sharing and learning from each other.
If you have an experience or insight to share or have learned something from a conference or seminar, your peers and colleagues on Energy Central want to hear about it. It's also easy to share a link to an article you've liked or an industry resource that you think would be helpful.