The Generation Professionals Group is for utility professionals who work in biomass, coal, gas/oil, hydro, natural gas, or nuclear power generation fields. 
Shared Link
EU carbon market reform: A major step forward for Europe's 2030 climate goal
Dec 19, 2022 10:16 am GMT
To exert pressure on the market, the quantity of polluter rights will be lowered over time. Therefore, the carbon market sectors must cut emissions by 62 percent by 2030 relative to 2005, which is an increase over the 43 percent reduction goal that had been established previously. Carbon is now priced at about €85 per metric tonne of CO2, "is estimated to be approximately €100 for these sectors. This is the most comprehensive carbon pricing scheme of any continent "Renew MEP and head of the EP's environment committee Pascal Canfin put it this way. He said that the new European deal was "important" in terms of climate change. For the EU to perform its "fair part" in containing global warming to 1.5 °C, non-governmental organisations from Climate Action Network Europe pointed out, a 70% decrease in these emissions would have been required.
EU carbon market reform: A major step forward for Europe's 2030 climate goal
An agreement was reached on Sunday between the Commission, the European Parliament and member states. The Council and MEPs still need to vote on it.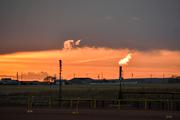 Discussions
No discussions yet. Start a discussion below.
Get Published - Build a Following
The Energy Central Power Industry Network® is based on one core idea - power industry professionals helping each other and advancing the industry by sharing and learning from each other.
If you have an experience or insight to share or have learned something from a conference or seminar, your peers and colleagues on Energy Central want to hear about it. It's also easy to share a link to an article you've liked or an industry resource that you think would be helpful.