The Generation Professionals Group is for utility professionals who work in biomass, coal, gas/oil, hydro, natural gas, or nuclear power generation fields. 
Post
Alectra study finds DER benefits likely
image credit: Research is showing that distributed solar and storage systems can deliver significant net benefits to the power grid. (Image: Istock)
Jun 24, 2020 10:43 am GMT
A study conducted by Alectra Utilities with the support of the Independent Electricity System Operator (IESO) in 2017 is receiving renewed attention as the IESO supports the utility to develop and host Canada's first Local Electricity Market under the auspices of the IESO's York Region Non-Wires Alternative (NWA) Project. The POWER.HOUSE Feasibility Study, examined the viability of deploying 30,000 residential solar and storage systems in York Region by 2030, and the likelihood that those systems would reduce overall costs for customers. The study found the deployment was feasible and that net benefits were likely, depending on certain variables.
"This study takes on new significance given that the IESO and Alectra are developing plans for the Local Energy Market, especially considering that DER costs have fallen since the study was conducted," notes energy consultant Sarah Simmons, with Power Advisory LLC. Ontario is not the only jurisdiction looking at distributed solar plus storage as an aid to grid operations. The Sunrun company of California was one of the successful bidders in a recent New England capacity market competition. It will provide 20 MW of capacity to the ISO New England grid during the 2022-2023 period, using solar-plus-storage installations. Tom Werner, SunPower's CEO said, "In the U.S., distributed solar technology is now producing reliable electricity at costs competitive to traditional energy sources like coal and gas which is a major shift from just a few years ago."
Vikram Singh, Head of Utility Partnerships with Microsoft Canada, who worked with Alectra during the period of the study, stresses that the power industry is in the early stages of recognizing and monetizing value streams in local energy markets. He believes that utilities will be able to find new business opportunities as DER markets grow. Speaking at a power finance conference in January he said, "Customer expectations will drive utilities to evolve more quickly."
The POWER.HOUSE feasibility study found that mass installation of residential solar panels and storage equipment was feasible in its study area and could potentially provide substantial net benefits to the local utility and the wholesale power grid. This assessment was based on an expansion of the utility's existing pilot program in which residential customers allowed the utility to install solar and storage systems in their homes, and to dispatch them centrally to meet the needs of the grid.
The report explains that "the study team compared the total cost of deployment, including equipment, installation, and enabling software over the life of the program against the total monetary benefits to all Ontario electricity customers." Significantly, it reported that, "positive cumulative net benefit is expected over the longer-term, with the deep decarbonization scenario achieving positive values by late 2020's" while noting that the study's conclusions were subject to caveats arising from uncertainties inherent to the nature of the research. The assessment contemplated installation of up to 30,000 new units in Southern York Region by 2031. Population growth is relatively rapid in the region, a condition which has led planners to examine DERs as a means of peak shaving and deferring the cost of transmission and distribution system upgrades that would otherwise be needed earlier in the planning period.

In the study, the IESO and Alectra highlighted that the anticipated solar storage systems, managed as a single supply source by the local utility, "helps to protect against power outages, off-sets peak hour electricity rates to provide significant reductions on bills and reduces impact during peak system demand, while delivering clean power directly to the customer." The research was funded in part by the IESO's Grid Innovation Fund.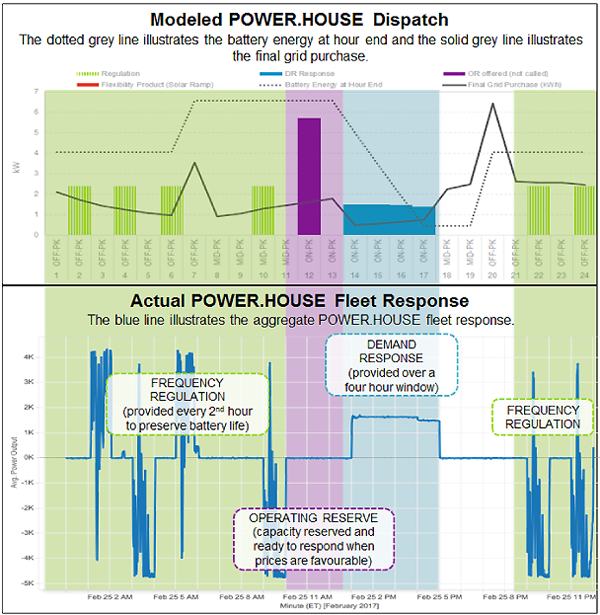 Ali Golriz, the IESO's Lead — System and Sector Development, notes that there will soon be an opportunity for public consultation on the local electricity market development as the IESO launches a stakeholder engagement process focused on the IESO York Region NWA pilot project. The engagement is scheduled for Q3 2020 and will focus on the design of the local Capacity Auction for the Local Electricity Market.
Ms Simmons continues, "The growing recognition of these benefits has implications for the IESO's Regional Planning Review Process, and for active policy consultations with the OEB related to Utility Remuneration and Responding to DERs, as LDCs seek to leverage the benefits of DERs within distribution system planning."
Neetika Sathe, Vice President of Alectra's Green Energy and Technology (GRE&T) Centre, says "Our mission is to be the energy ally that our customers expect us to be. ... Decentralized solutions such as POWER.HOUSE have the potential to offer grid support while providing added outage protection for customers, especially during times of climatic disturbances." Alectra Utilities Corporation serves over one million homes and businesses across an 1,800 square kilometer service territory in the Golden Horseshoe region of Ontario. As of January 2019 it was the largest municipally-owned electricity utility in Canada, by number of customers served.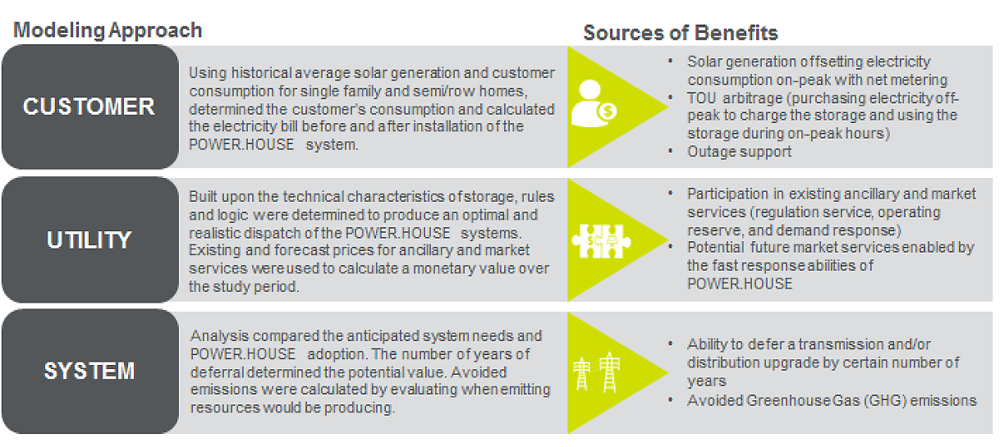 For further information, see the POWER.HOUSE study report on the IESO website at this location and these publications:
Non-Wires Alternatives Using Energy and Capacity Markets, discussion paper posted by the IESO on June 1, 2020
Engagements and white papers consider early steps for integrating DERs, article published by APPrO overviewing the IESO's Innovation and Sector Evolution initiative
"IESO releases conceptual design and timeline for Local Energy Market demo," article from IPPSO FACTO, January 2020.
This article represents the views of the author. It is intended to prompt further discussion and may not reflect the position of APPrO or of any APPrO member.
* * * * * *
For further information:
Jake Brooks, Executive Director
APPrO, the Association of Power Producers of Ontario
67 Yonge Street, Suite 1040, Toronto, Ontario, M5E 1J8 Canada
tel. 416-322-6549 fax 416-481-5785
Jake Brooks
Discussions
Spell checking: Press the CTRL or COMMAND key then click on the underlined misspelled word.
Get Published - Build a Following
The Energy Central Power Industry Network is based on one core idea - power industry professionals helping each other and advancing the industry by sharing and learning from each other.
If you have an experience or insight to share or have learned something from a conference or seminar, your peers and colleagues on Energy Central want to hear about it. It's also easy to share a link to an article you've liked or an industry resource that you think would be helpful.