Post
Using Thermal Energy Storage as a Grid Asset: Interview with Viking Cold Solutions, Winner of PLMA Technology Pioneer Award - [an Energy Central Power Perspectives™ Interview]
Posted to Energy Central in the Load Management Group
image credit: Damon Vance
Earlier this year, Peak Load Management Alliance (PLMA) announced eight winners of the 16th PLMA Awards, identifying and honoring leaders and breakthrough developments across energy utility load management programs. Viking Cold Solutions was one of those awardees for their initiative using thermal energy storage as a grid asset, and they will be honored at the upcoming 39th PLMA Conference (taking place from May 13 to May 15).
The Viking Cold Solutions award specifically came in the 'Technology Pioneer' category, meaning this initiative is recognized as an innovative application of technology with a demonstrated potential to scale. I wanted to learn more about the technology itself and how this future scalability could come about, and luckily Damon Vance, Director of Marketing at Viking Cold Solutions, was willing to answer some questions I had to share with the Energy Central community.
Matt Chester: The Viking Cold Solutions systems impact energy in two very important ways-- first, by being an efficient means of refrigeration and thus saving users on their energy bills and second, by combining the need for cold storage to also serve as a means of flexible energy storage. Can you talk about these two separate goals and how they help the customer, as well as the history of how it was realized these two goals could be reached simultaneously?
Damon Vance: Our founder, Paul Robbins, was in the food distribution business when he started Viking Cold to address the need for energy and fuel costs reduction in refrigerated containers being shipped between Jacksonville, Florida, and Puerto Rico. He developed a Thermal Energy Storage (TES) system combining Phase Change Materials (PCM) and intelligent controls that reduces refrigeration runtime while maintaining temperatures and better protecting the food. As the company grew, Paul and the team realized the huge potential for energy savings in large commercial and industrial frozen food storage facilities, which have the highest demand per cubic foot of any industrial category on the grid. The systems improve the efficiency of the existing refrigeration systems an average of 26%. The added efficiency comes from a number of factors: by running refrigeration at its designed maximum efficiency and doing that at night, the PCM absorbing up to 85% of the heat infiltration inside a freezer and consolidating it in the direct airflow of the refrigeration system, and the PCM's ability to transfer heat 8 times faster than frozen food.  All of this adds up to removing the same amount of heat using fewer kilowatt hours.
TES systems also give facility owners added flexibility by storing energy to avoid higher-priced energy during specified times of the day. If you can intelligently control when to use your most energy-intensive equipment without harming your normal operations or your product, a lot of new dollars drop to the bottom line.
MC: Given that saving energy on cold storage can not only greatly reduce the carbon footprint of industries reliant on the products (such as supermarkets and restaurants), but the energy saved also equates to money saved on monthly power bills, how quickly do your products tend to pay for themselves in these savings? And how much do your potential customers tend to weigh the environmentally-friendly aspect of saving energy with their ability to save money?
DV: Different customers have different priorities, but even those who find us for carbon reduction reasons, like meeting Scope 2 and Scope 3 emissions standards, must evaluate the economics. We typically sell our systems as a monthly service with guaranteed savings and no upfront capital.  This allows customers to install TES off-balance sheet and be cash-flow positive right away. Customers who previously purchased systems typically saw a 24- to 48-month payback based on energy saving alone. But these systems also provide three times longer thermal back-up protection in the event of a power outage or equipment failure, added visibility into the energy and run time of individual system components, notifications and alarms for potential problems inside their freezers, less maintenance, and longer equipment life. We're proud that we can do all of that and dramatically lower our customers' carbon footprints.
MC: Not only does the Viking Cold system benefit the customer using the products, but it's also touted as beneficial to the power providers and the grid as a whole in terms of energy storage and grid flexibility. How do your products actually get utilized as a grid asset? What are those more widespread benefits, and how are they measured (both quantitatively and qualitatively)?
DV: Similar to other storage technologies, we are utilized by power providers to help flatten demand spikes on the grid and avoid the need to build more generation capacity. Unlike other storage technologies, TES has the ability to economically store and discharge the amount of power needed (up to 1 MW or more) to cool these facilities without active refrigeration for up to 13 hours per day. This new tool enables power providers to manage demand across the grid with a levelized cost of energy less than two cents per kWh, and there are thousands of existing facilities in the United States that can easily be retrofitted with our systems. We work very well side-by-side with traditional batteries in situations where they can manage other parts of the building and we can handle the refrigeration load. TES is also the greenest and most efficient storage technology for renewables because we have 100% round-trip efficiency.  These are just a few reasons, our TES systems have been proven, accepted, and incentivized under numerous utility demand management and efficiency programs across the United States.
MC: Are there any new or emerging innovations to further the ability of Viking Cold Solutions to contribute to demand shifting or demand response models? What's coming next?
DV: We are continually developing our automation and data driven system to integrate with other smart grid assets, and we are consistently developing new relationships with utilities, power providers, and third-party demand aggregators to use TES as another valued distributed energy resource (DER) on the future grid. These partners recognize TES as an enabling technology that incentivizes their customers to join demand management programs, such as demand response (DR), permanent load shift, and efficiency. Also, cold storage operators have a traditionally low DR participation rate, and TES provides them the temperature stability they need to safely cycle of refrigeration to consistently respond to demand calls.
We have also had a lot of market pull and are currently developing applications for our technology in other areas of the cold chain such as trucking, reach-in freezers, medium temperature applications, and more. These will provide the grid even more resiliency and flexibility to address shifting demand patterns.
MC: Viking Cold Solutions is being awarded as a Technology Pioneer at the 16th PLMA Awards this month. What was it like finding out about this honor? How does it validate the work you've been doing, as well as motivate continuing to innovate in the future?
DV: Our team was extremely proud to be recognized by the PLMA. We've long realized the broader implications of our behind-the-meter technology and have been making progress towards making a bigger impact. To be honored this year as a Technology Pioneer by the PLMA and those on the "other side of the meter" is validation that we are even closer to realizing our vision to positively impact the global food supply, the environment, and the variability challenges on the grid. The PLMA Technology Pioneer award is more fuel on the fire that continues to drive Viking Cold to innovate and enable others with our technology.
MC: Part of the definition for the Technology Pioneer award is to recognize technologies that have "demonstrated potential to scale." How widespread are your current installations, and how large and quickly do you envision being possible for the scaling of your technology? What would be the impact of such scaling, especially as it pertains to being a grid asset?
DV: We have over 45 installations inside C&I warehouses, grocery stores and restaurants across the United States, the Caribbean, Mexico, and Australia. Our current capacity to scale is probably best demonstrated by our recent involvement in an Eversource demand management program in Massachusetts. Within eight months and without the need for additional real estate we were able to complete customer agreements, equipment manufacturing, and installation of eight TES systems totaling 1.3 MW of storage.
In the United States alone there are thousands of C&I frozen food warehouses, tens of thousands of grocery stores, and hundreds of thousands of restaurants storing frozen food. This represents an opportunity for our TES systems to store over 6,000 MW. Viking Cold has the capacity to deploy over 100 systems per year and the ability to ramp production and installation quickly to meet the growing demand of the market.
Interviewer's Note: Damon and the rest of the team behind this project at Viking Cold Solutions will be honored for their success at the 39th PLMA Conference from May 13 to May 15. To see more information about and register for this conference, click here. And see here for a rundown of the other projects who received awards this year from PLMA for their work.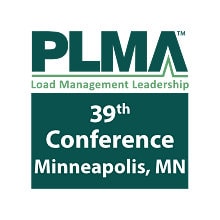 Matt Chester
Discussions
Spell checking: Press the CTRL or COMMAND key then click on the underlined misspelled word.
No discussions yet. Start a discussion below.
Get Published - Build a Following
The Energy Central Power Industry Network is based on one core idea - power industry professionals helping each other and advancing the industry by sharing and learning from each other.
If you have an experience or insight to share or have learned something from a conference or seminar, your peers and colleagues on Energy Central want to hear about it. It's also easy to share a link to an article you've liked or an industry resource that you think would be helpful.