Post
Energy Central Power Perspectives: A Unique Flexible Load Management Partnership: Exclusive Interview with Jake Marin of Efficiency Vermont
image credit: Jake Marin
May 13, 2019 3:45 pm GMT

May 12, 2019 6:19 pm GMT

1981 views
Flexible load management is gaining steam across the utility industry as a critical strategy to increase the reliability of the power grid in a way that allows customers access to energy when they need it without requiring the expensive construction of new generation. To bring flexible load management to the state of Vermont, a unique partnership from Efficiency Vermont, Green Mountain Power, and Dynamic Organics was formed. This partnership was so successful that the Peak Load Management Alliance (PLMA) recognized the program in the 16th PLMA Awards.
Specifically, PLMA has highlighted this partnership in the award category of 'Thought Leaders,' which recognizes the impact of projects, outreach campaigns and individual contributions that have the potential to shape the industry's future. Efficiency Vermont, Green Mountain Power, and Dynamic Organics will receive this award at the 39th PLMA Conference from May 13 to May 15, but before that I had the opportunity to discuss this program and its achievement with Jake Marin, Energy Consultant for Efficiency Vermont.
Matt Chester: Can you start by giving me some background about the Flexible Load Management project that earned Efficiency Vermont, Green Mountain Power, and Dynamic Organics this award? How did the partnership come into being? How has the partnership between the various entities involved been managed and how critical was that partnership to the ultimate success of the program?
Jake Marin: This project would not have been possible without ALL entities involved. Each party played a critical role in making this project happen. Additionally, it is important to note that this partnership continues to thrive under an expanded pilot, doing nine more large C&I flexible load management projects. We draw from our respective experiences/skill/relationships to make this work. We have a weekly team call and connect via email/phone regarding project details regularly. Many of the site visits to prospective customers were done as a team and now that we have all customers recruited, we are taking on more specialized roles to carry out the implementation.
MC: Which of the organizations involved kicked off this project and approached the others, or was it truly a program hatched mutually by different parties understanding they needed to come together if they wanted to see the desired results?
JM: I want to start out by giving recognizing the critical role played by John Sohl, the facilities manager of the Brattleboro Retreat. He initially introduced Dynamic Organics (DO) and Efficiency Vermont (EVT) at a meeting in May 2017. During that meeting, Morgan Casella of DO brought up the idea of using the existing ice storage system as a grid resource. That started a yearlong dive into how the system was operating and creation of a model as to what the savings might be if utilized in this fashion. DO had also been discussing grid modernization with Green Mountain Power (GMP) and this project seemed to fit very well into that context. In the spring of 2018, Morgan brought the project to GMP asking for a change in rate structure that would warrant the use of the ice storage system. Under the current conventional rate structure, it was more cost effective for the Retreat to abandon the ice storage system than to operate it.
The Vermont regulatory structure allowed for an innovative pilot filing to be submitted which demonstrates the effectiveness of ice storage as a grid asset. This pilot was designed to test the theory that both participating customers as well as non-participants can save money as a result of properly managed load. The partnership that grew out of this project is between the customer, creative thought leaders like Dynamic Organics, the efficiency utility looking at efficiency beyond the building, and the utility that was willing to try new approaches to reducing peak load and drive down rates for all customers.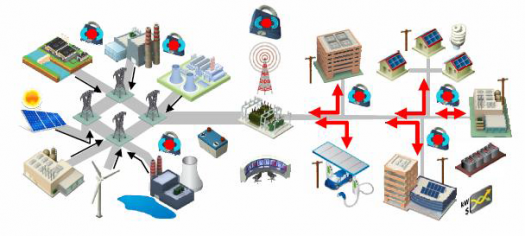 MC: The first step of this project was a successful trial of the system during a summer peak event-- can you talk about how that trial was controlled, what the results were, and what that ultimate success told you about moving forward?
JM: Dynamic Organics had been discussing thermal storage with GMP for a few years, and in early 2018 discussed the Retreat ice storage system and current lack of incentive in the rate structure to run the equipment. With a heatwave forecast for the week of July 4, GMP emailed DO in late June 2018 and asked if the ice storage resource could be tested during the upcoming hot days. GMP and DO agreed to a shared savings agreement and a three-month "proof of concept" to demonstrate the performance of the ice storage system. DO and EVT had already installed a submetering device on the Retreat chiller to baseline normal operation, which was used to verify chiller performance.
The chiller is controlled via a DO controller that is integrated with the chiller controls and Retreat building management system. DO's program optimizes the charging of the ice and the timing and duration of the ice storage discharge during peak events, co-optimizing the electrical demands of this thermal load to create the lowest costs for the customer and the utility.
During the three-month performance period, DO was successful in reducing the Retreat chiller demand during three monthly RNS capacity peaks and the annual FCM capacity peak. This significantly reduced GMP's cost to serve the chiller load and provided the Retreat with 70% of the capacity savings created from the peak event load reductions. For example, during the ISO-NE annual FCM peak hour, HE 1800 on August 29, the Retreat would have been using an estimated 120 kW of chiller demand, and instead had only 3 kW of VFD pump load moving the glycol through the ice tanks to cool the buildings. The estimated load reduction of 117 kW created a significant savings for the utility ratepayers, and 70% was shared with the Retreat. For that reduction, the Retreat received a $9,400 bill credit for the one hour of reduced demand.
This "proof of concept" showed the benefits of flexible loads and permanent load shifts, and how better rate design can incent customer adoption of enabling flexible technology and provide a large benefit to the grid. Allowing customers to benefit from reducing the utility price risk premium aligns the incentives of both parties and provides cost-effective demand reductions.
MC: Currently, the project is in an actively ongoing pilot program to deliver grid and customer value. What are the markers for success that you're hoping to see from this pilot-- both for individual customers and for the grid as a whole-- that would spell out a wider roll out next?
JM: At this point, we are looking to "prove out" the customer AND grid value associated with Flex Load Management. Although we all believe that there is value here, we are looking to demonstrate that customers will participate and that we can quantify the value for both participants and non-participants. We are also exploring where our various roles fall into place doing actual projects. In order to scale up this approach, we are hoping to develop methodologies for quantifying customer contribution to peak shifting that are not as resource intensive as the first project.
MC: The Thought Leader award from PLMA, which this project has won, is designated for "individual contributions that have the potential to shape the industry's future." How do you see the results that you've seen thus far being able to be more widely applied by the industry? Are these solutions you anticipate being able to scale?
JM: Absolutely! Vermont is a small state, with relatively small loads. For this reason (and many others) this makes VT a great testing ground for this approach. Proving this out here provides a model for others with much larger loads to follow. The rate structure and M&V methodologies are both experimental. Demonstrating success (and even some failures) gives other utilities a strong base upon which to build new offerings. We are really excited to be at the forefront of this critical exploration.
MC: How exciting was it to receive word that this project had been recognized by PLMA? What sort of boost does that bring to the project and to the team surrounding it at all these different organizations?
JM: We are thrilled to be receiving this award. As brand new PLMA members, we are humbled and honored to be recognized as leaders by such an esteemed organization. As with anything new and cutting edge, there is always a degree of skepticism and hesitation surrounding the work. By receiving this award, it has emboldened us with a new sense of legitimacy – especially in the eyes of our regulators. On top of the success it calls out for the project itself, it also speaks volumes to the partnership we have developed.
Interviewer's Note: Jake and the rest of the teasm behind this project will be honored for their success at the 39th PLMA Conference from May 13 to May 15. To see more information about and register for this conference, click here. And see here for a rundown of the other projects who received awards this year from PLMA for their work.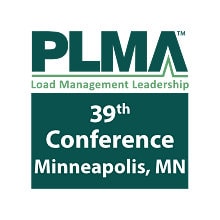 Matt Chester