In partnership with PLMA, this group is for practitioners from energy utilities, solution providers, and trade allies to share load management expertise and explore innovative approaches to program delivery, pricing constructs, and technology adoption.
Shared Link
Sector Spotlight: Virtual Power Plants
Mar 14, 2023 11:51 am GMT
"There is simply no other cost-effective way [besides VPPs] to integrate electric vehicles and heat pumps at scale." - LPO Director Jigar Shah (https://lnkd.in/gi33A-tc)

This month's LPO Sector Spotlight focuses on the power of Virtual Power Plants (VPPs) (https://lnkd.in/gcqNhVSa) with Director Shah outlining the crucial role that VPPs can play in smoothing the transition as the U.S. economy rapidly electrifies to meet climate targets, pushing the national grid to new limits with an unprecedented increase in demand.

The role of distributed energy resources (DERs) to use, store, and/or generate significant amounts of energy can provide energy at a lower price than what the grid typically offers. As Director Shah notes in the piece: "...by 2050, VPPs could avoid 44-59 million metric tons of CO2 emissions per year. By avoiding generation build-out and new power infrastructure investments, VPPs can help avoid $17 billion of annual power sector expenditure by 2030."

LEARN MORE:

• To learn more about VPPs, check out LPO's "VPPieces" blog series, where Director Shah examines technical, financial, and policy aspects of VPPs, from benefits to affordability to barriers to deployment and scaleup: https://lnkd.in/gP_qTTV4

• Visit LPO's VPPs tech sector page at: https://lnkd.in/gPnNw_3J

• Watch a full recording of a recent virtual power plants (VPPs) workshop at the NARUC Winter Policy Summit in Washington, DC where leading experts from across the nation gathered to discuss the role of VPPs in reaching national decarbonization and emissions reduction goals: https://lnkd.in/ghzNyMnY
Reposted to Energy Central from: https://www.linkedin.com/company/doe-loan-programs-office/ 
Sector Spotlight: Virtual Power Plants
This Sector Spotlight focuses on how DOE's Loan Programs Office (LPO) can support virtual power plant (VPP) projects to add demand flexibility, increase affordable clean energy access, and prepare the grid for electrification at scale.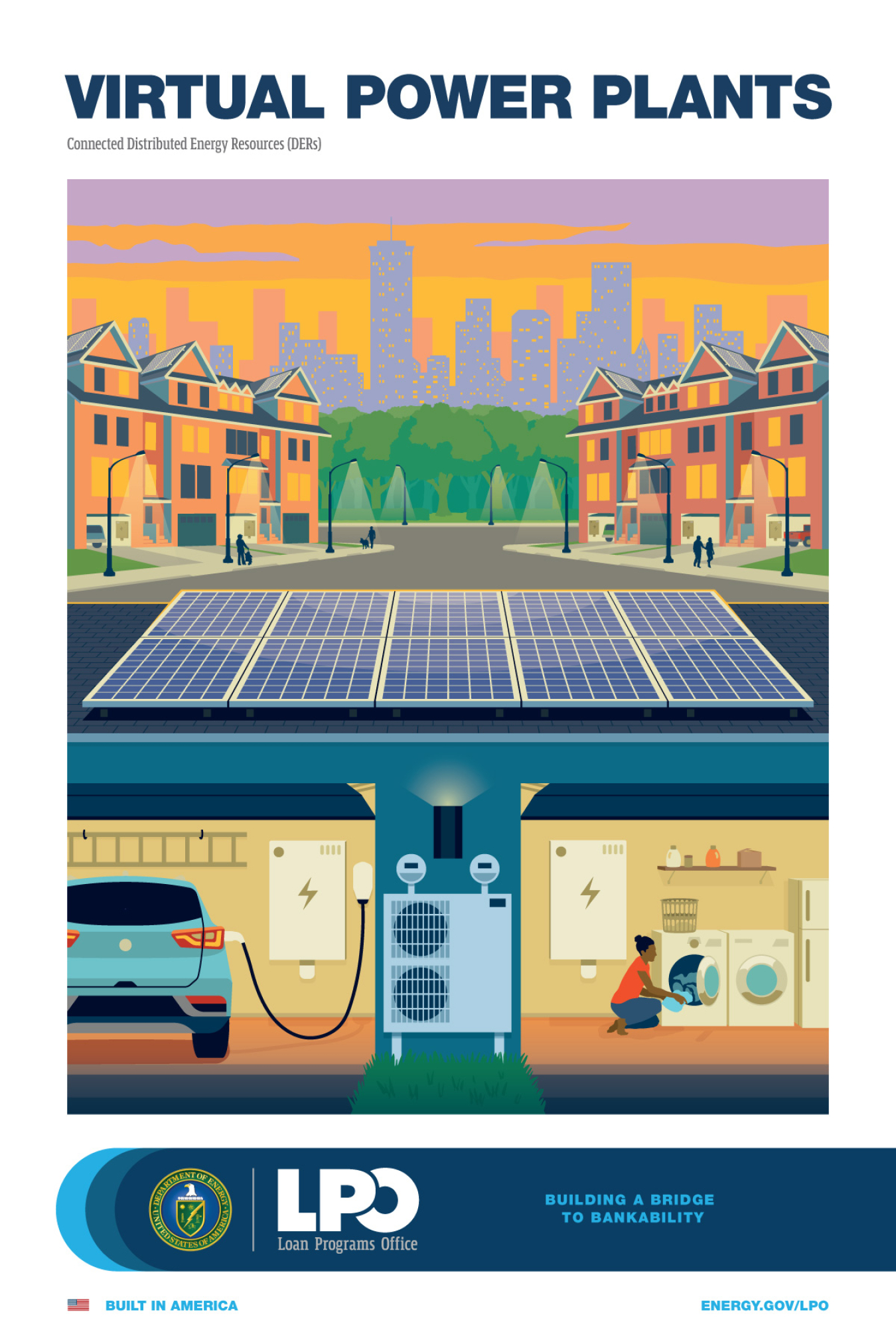 Discussions
Get Published - Build a Following
The Energy Central Power Industry Network® is based on one core idea - power industry professionals helping each other and advancing the industry by sharing and learning from each other.
If you have an experience or insight to share or have learned something from a conference or seminar, your peers and colleagues on Energy Central want to hear about it. It's also easy to share a link to an article you've liked or an industry resource that you think would be helpful.