In partnership with PLMA, this group is for practitioners from energy utilities, solution providers, and trade allies to share load management expertise and explore innovative approaches to program delivery, pricing constructs, and technology adoption.
Shared Link
How to get more electric cars on the road
Readying the nation's electric system to deal with the load that electric vehicles will produce requires figuring out, among other things, the rate at which EV adoption is going to occur and where EVs are going to be charged.
A study by MIT researchers provides some clues about the latter.
The study, which was published in the journal Nature Energy, tried to identify the infrastructure improvements that would give EV adoption the biggest boost.
One finding, which surprised me, was that installing charging stations on residential streets, rather than just in central locations such as shopping malls, could have an outsized benefit in promoting EV usage.
That also could have an outsized effect on the load residential circuits need to be equipped to handle to make widespread EV adoption possible.
How to get more electric cars on the road
MIT researchers reveal the kinds of infrastructure improvements that would make the biggest difference in increasing the number of electric cars on the road, a key step toward reducing greenhouse gas emissions from transportation.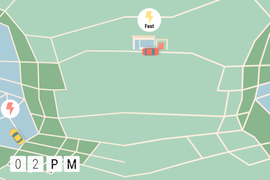 Discussions
Get Published - Build a Following
The Energy Central Power Industry Network is based on one core idea - power industry professionals helping each other and advancing the industry by sharing and learning from each other.
If you have an experience or insight to share or have learned something from a conference or seminar, your peers and colleagues on Energy Central want to hear about it. It's also easy to share a link to an article you've liked or an industry resource that you think would be helpful.